Published: 10 Jun at 5 PM Tags: Euro, Dollar, Pound Sterling, America, UK, Eurozone, Australian Dollar, New Zealand Dollar, Canadian Dollar, Australia, New Zealand, USA, Canada, China, Italy, Japan, Mexico,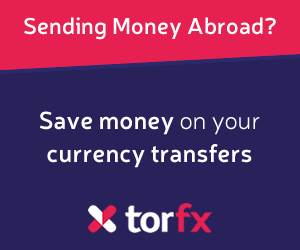 Pound (GBP) Slumps as UK Manufacturing Output Falls to 17-Year Low
The Pound (GBP) slumped on Monday after data revealed the UK economy shrank by -0.4% in April, and in the three months to April, GDP rose by 0.3%.
Added to this data showed that the UK's car manufacturing sector fell by 24% thanks to Brexit car factory shutdowns, which dragged overall manufacturing output down to a 17-year low.
Meanwhile, think tank, NIESR warned that the UK economy could shrink by -0.2% in the second quarter of 2019 which dampened sentiment in Sterling.
Looking ahead, the Pound could continue to slump if UK unemployment edges up further than expected from last month's 45-year low.
Pound Euro (GBP/EUR) Exchange Rate Flat as EU-Italy Tensions Increase
The Pound Euro (GBP/EUR) exchange rate slumped on Monday morning thanks to weak data from the UK.
Later in the afternoon, the single currency remained flat against Sterling as tensions rose between Italy and the European Union over Italy's excessive debt.
Speaking on Monday, Deputy Prime Minister, Luigi Di Maio said the EU should allow Italy to invest in the green economy and cut tax in order to boost the economy.
Looking ahead to Tuesday, the Euro could slump following the release of June's Sentix investor confidence index.
Pound US Dollar (GBP/USD) Exchange Rate Slips as Trump Threatens Further Tariffs
The Pound US Dollar (GBP/USD) exchange rate slipped over the course of Monday as US President Donald Trump hinted that more details about the US-
Mexico
pact were to be released.
The President stated that one portion of the deal would need to be ratified by Mexican lawmakers, but did not provide further details.
However, Trump did threaten tariffs if Mexico's Congress did not approve the agreement which likely provided the safe-haven USD with an upswing of support.
Looking ahead, the 'Greenback' could rise if data reveals that the US Producer Price Index (PPI) rises higher than forecast in May.
Pound Canadian Dollar (GBP/CAD) Exchange Rate Falls as Canadian Building Permits Jump to Three-Year High
The Canadian Dollar (CAD) rose against Sterling (GBP) on Monday as data revealed that Canadian building permits rose by a higher-than-forecast 14.7%.
This was the highest rise in building permits since February 2016, and the previous month saw its figure upwardly revised to 2.8%.
Meanwhile, it is likely that Friday's announcement of the agreement on immigration between the US and Mexico buoyed the 'Loonie'.
However, Trump's further threats of tariffs likely dampened sentiment in CAD, and looking ahead if there are further signs tensions will increase the 'Loonie' could slide.
Pound Australian Dollar (GBP/AUD) Exchange Rate Flat as Chinese Imports Slide Close to Three-Year Low
The GBP/AUD exchange rate remained muted as data revealed that while
China
's exports rose despite US tariffs, imports slumped.
Imports fell by the most in nearly three years, sliding by -2.5%.
This was yet another sign of weak domestic demand, and some analysts believed Chinese exporters rushed shipments to the US to avoid the latest round of tariffs.
Looking ahead, it is likely the 'Aussie' will rise if the National Australian Bank (NAB) business confidence figure rises higher than forecast.
Pound New Zealand Dollar (GBP/NZD) Exchange Rate Rises despite US-China Tensions
The New Zealand Dollar (NZD) rose against Sterling (GBP) on Monday afternoon despite reports revealing that Donald Trump stated the US will slap further tariffs on Chinese imports if President Xi Jinping boycotts the G20 summit.
In an interview with CNBC, President Trump said he would tax the remaining Chinese goods not affected by the trade tensions if Xi Jinping was not at the G20 meeting in Japan at the end of the month.
This likely dampened sentiment in the risk-sensitive NZD, however this could do little to stop the pairing from sliding.
Looking ahead, the 'Kiwi' could rise if the New Zealand first quarter manufacturing sales rise higher than forecast.
As of Monday, 10th June 2019, the Pound Sterling currency rates mentioned within this news item were as follows:
GBP EUR exchange rate was 1.1214, GBP USD exchange rate was 1.2688, GBP AUD exchange rate was 1.823, GBP NZD exchange rate was 1.9192, GBP CAD exchange rate was 1.6834, GBP CNY exchange rate was 8.7941, GBP JPY exchange rate was 137.5542, and GBP MXN exchange rate was 24.3821.