Published: 10 Jun at 10 AM Tags: Euro, Dollar, Pound Sterling, America, UK, Eurozone, Australian Dollar, New Zealand Dollar, Canadian Dollar, Australia, New Zealand, USA, Canada, China, France, Germany, Greece,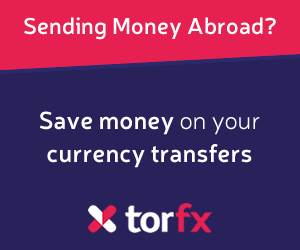 Pound Sterling (GBP)
After Europe's largest bank, HSBC, stated that they intend to cut 8,000 UK jobs and relocate their headquarters away from London, the Pound softened versus its major peers. The Pound continued to trend lower on Wednesday morning as traders await key domestic data, including the Gross Domestic Product estimate.
Today will be the Mansion House speech in which Chancellor George Osborne will formalise the budget surplus goal, and Bank of England (BoE) Governor Mark Carney will also be making a speech. Having stated that the UK was closer to a rate hike than most analysts expected during the last Mansion House speech, Carney is likely to be less hawkish this time around.
Euro (EUR)
As Greek Prime Minister Alexis Tsipras prepares to meet with the German Chancellor and French President to discuss the latest proposal, the Euro edged higher versus many of its rivals. The appreciation suggests that many feel a deal is close at hand, and this discussion will be more successful than recent attempts. The single currency also found support after Tuesday's domestic data confirmed Eurozone growth at 0.4%.
US Dollar (USD)
Despite having registered relatively positive domestic data on Tuesday, the US Dollar slumped significantly on Wednesday. The depreciation can be linked to comments made by Wall Street Journal writer Benn Steil, who stated that the Federal Board of Governors has much more influence over the benchmark interest rate than the Federal Open Market Committee (FOMC). Steil noted that the Fed's board were a lot more dovish when compared to FOMC members. Former Federal Reserve Chairman Ben Bernanke has dismissed these claims, but the Dollar continues to dive.
Australian Dollar (AUD)
Having dived significantly amid weak data from
China
, the 'Aussie' (AUD) strengthened on Wednesday morning. This is a reaction to a bearish US Dollar and improved market sentiment after US President Barak Obama said that this is the time to foster growth and not tighten monetary policy.
Australia
's domestic data printed comparatively poorly on Wednesday but the results haven't been enough to overshadow increased demand for high-yielding assets.
New Zealand
Dollar (NZD)
In response to the weaker US Dollar, the New Zealand Dollar advanced versus many of its peers on Wednesday morning. Gains could potentially be short-lived, however, as traders await the Reserve Bank of New Zealand (RBNZ) interest rate decision. Many analysts predict the central bank will cut the cash rate in order to devalue the currency and safeguard against flagging commodities.
Canadian Dollar (CAD)
As crude oil prices continue to rise, the commodity-correlated Canadian Dollar advanced against many of its closest rivals. With a complete absence of domestic data to provoke changes, the 'Loonie' (CAD) is likely to continue trending higher unless there is a significant change in crude prices.
As of Wednesday, 10th June 2015, the Pound Sterling currency rates mentioned within this news item were as follows:
GBP EUR exchange rate was 1.37, GBP USD exchange rate was 1.5508, GBP AUD exchange rate was 2.0048, GBP NZD exchange rate was 2.1975, GBP CAD exchange rate was 1.9028, and GBP CNY exchange rate was 9.6239.