Published: 10 Jun at 9 AM Tags: Euro, Dollar, Pound Sterling, America, UK, Eurozone, Australian Dollar, New Zealand Dollar, Canadian Dollar, Australia, New Zealand, USA, Canada, China, Germany, Greece,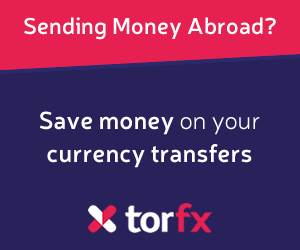 Pound Sterling (GBP) \r\nAfter a report on Friday showed that Britons expected inflation to rise significantly within the next 12 months, the Pound strengthened versus many of its currency rivals. Sterling held gains over the weekend thanks to the prospect of a late-2015 interest rate rise should inflation match expectations. The Pound is also in a position of strength thanks to recent positive European data supporting the UK\'s trade prospects. \r\n\r\nEuro (EUR) \r\nThe shared currency dived over the weekend after Greek Prime Minister, Alexis Tsipras, dismissed reform proposals as 'absurd'. His comments angered European Commission President Jean-Claude Juncker who now refuses to speak to the Greek PM until he can produce an acceptable reform proposal. The frayed relationship has diluted the likelihood that
Greece
will secure bailout funds and remain a member of the Eurozone. \r\nMonday has seen the single currency recover a fraction of its losses after German economic data printed positively. However, the headwind from Greek geopolitics is likely to continue to weigh on investor confidence.\r\n\r\nUS Dollar (USD)\r\nAfter an impressive non-farm jobs report on Friday caused the US Dollar to surge, the 'Greenback' (USD) is holding relatively steady on Monday. Although the International Monetary Fund (IMF) urged the Federal Reserve not to hike rates in 2015, the impressive labour market numbers have caused many futures traders to bring forward bets as to the timing of a lending rate increase, with some pushing for a September liftoff. \r\n\r\nAustralian Dollar (AUD) \r\nThe Australian Dollar was trending in a narrow range against most of its peers following the release of Chinese trade data showing that exports declined by less-than-anticipated.
China
\'s Consumer and Producer Price indexes could cause AUD volatility tomorrow, as could
Australia
\'s Home Loans and Investment Lending numbers. \r\n\r\nNew Zealand Dollar (NZD) \r\nAlthough the
New Zealand
Dollar slumped to a multi-year low against the US Dollar in reaction to US employment figures, the \'Kiwi\' advanced modestly in response to positive data out of China. The 'Kiwi' (NZD) exchange rate is also deriving support from expectations that the Reserve Bank of New Zealand (RBNZ) will avoid cutting the benchmark interest rate during this week's policy meeting. \r\n\r\nCanadian Dollar (CAD) \r\nWith crude oil prices edging lower after OPEC signalled production would remain unchanged, the Canadian Dollar softened versus many of its closest rivals. Friday's positive labour data has slowed the declination somewhat, however, as many futures traders feel the Bank of
Canada
(BOC) will avoid intervening in the markets.
As of Wednesday, 10th June 2015, the Pound Sterling currency rates mentioned within this news item were as follows:
GBP EUR exchange rate was 1.37, GBP USD exchange rate was 1.5508, GBP AUD exchange rate was 2.0048, GBP NZD exchange rate was 2.1975, GBP CAD exchange rate was 1.9028, and GBP CNY exchange rate was 9.6239.