Published: 9 Oct at 5 PM Tags: Euro, Dollar, Pound Sterling, America, UK, Eurozone, USA,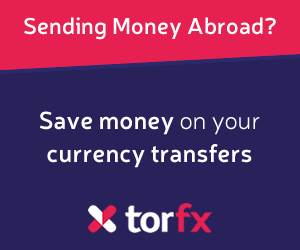 For a few short weeks every piece of UK data seemed to surprise to the upside, and the nation's economic outlook grew rosier by the day.
However, today's batch of UK figures reinforce the fragility of the UK's economic recovery and act as a reminder of the headwinds still to be faced.
The Pound weakened against all of its main currency peers following the publication of disappointing industrial/manufacturing production and trade balance figures.
The reports showed a 1.1 per cent month-on-month decline in industrial production in August rather than the 0.4 per cent increase expected.
Similarly, manufacturing production declined by 1.2 per cent in August from the previous month, when it expanded by 0.2 per cent.
The drop in industrial output was the worst for a year.
The results, and Sterling's consequent movement, elicited this response from currency strategist Lee Hardman; 'There's a sense of disappointment in today's data, which has weighed on the Pound. The pace of economic recovery in the UK may prove slightly less robust than anticipated.'
Similarly, economist Samuel Tombs asserted; 'Augusts' weak industrial production and trade figures signal that GDP growth in the third quarter might not be quite as strong as the business surveys have suggested [and] dampen hopes both that the recovery is gaining much more pace and that the economy is finally rebalancing.'
Sterling consequently shed 0.7 per cent against the US Dollar, hitting a three-week low, and lost ground against the Euro.
An unexpected widening of the UK's trade deficit compounded the Pound's bearish relationship with its peers, as did the NIESR GDP estimate – which showed a slower rate of economic expansion in September than in August.
Today's figures are a bit of a turnaround following the International Monetary Fund's recent decision to upgrade the UK's growth outlook to 1.4 per cent in 2013.
With the Bank of England set to deliver its rate decision tomorrow the Pound is likely to remain under pressure overnight.
Furthermore, depending on the tone adopted by European Central Bank President Mario Draghi, the GBP/EUR pairing could see further losses following his speech in Massachusetts at 23:00 GMT.
As of Wednesday, 9th October 2013, the Pound Sterling currency rates mentioned within this news item were as follows:
GBP EUR exchange rate was 1.1803, GBP USD exchange rate was 1.5958,