Published: 9 Aug at 5 PM Tags: Dollar, Pound Sterling, America, UK, New Zealand Dollar, New Zealand, USA,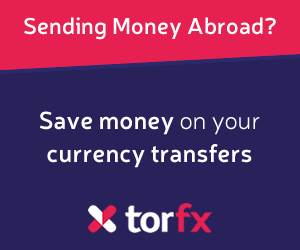 Pound Sterling to
New Zealand
Dollar (GBP/NZD) Exchange Rate Up 0.9% on GDP Forecast
The Pound has struggled against the New Zealand Dollar for most of this week's trading, but today has seen GBP push through current headwinds and rise by 0.9% in the GBP/NZD pairing.
This recovery in demand for the Pound has been partly caused by expectations that Friday's UK GDP readings could show a faster pace of growth in Q2 2018.
Tomorrow's initial readings are tipped to show a faster pace of quarter-on-quarter and year-on-year growth, which would be a long-overdue piece of positive UK economic news.
For most of the week, the GBP/NZD exchange rate has been dragged down by warnings that not only is a no-deal Brexit possible, but that this outcome could cause major UK economic damage.
Apart from Friday's UK GDP reading, the Pound could also be supported by UK business investment stats on the day if they show a rising level of quarter-on-quarter investment.
New Zealand Dollar to Pound (NZD/GBP) Exchange Rate Slumps on Dovish RBNZ Forecast
The New Zealand Dollar (NZD) has fallen across the board today, making heavy losses against the Pound (GBP) and most other currency peers.
The Reserve Bank of New Zealand (RBNZ) is the source of these losses, as an extremely dovish monetary policy meeting on Wednesday has sent NZD trader confidence sliding.
RBNZ policymakers left interest rates at 1.75% as forecast but analysts went away from the meeting assuming that the next interest rate hike wouldn't come until 2020 at the earliest.
Another point of concern was that the RBNZ might end up cutting interest rates before it raises them again; this conclusion triggered a widespread draining of demand for the NZD.
The New Zealand Dollar might be able to recover against the Pound on Sunday, when July's high-impact NZ services PSI will be released.
This is expected to show a slight increase in services sector activity, with growth from 52.8 points to 54.99.
While only a small increase, such a result could still enable early NZD/GBP exchange rate gains on the coming Monday.
As of Thursday, 9th August 2018, the Pound Sterling currency rates mentioned within this news item were as follows:
GBP USD exchange rate was 1.2826, and GBP NZD exchange rate was 1.9404.