Published: 9 Jul at 4 PM Tags: Euro, Dollar, Pound Sterling, America, UK, Eurozone, Australian Dollar, New Zealand Dollar, Canadian Dollar, Australia, New Zealand, USA, Canada, China, France, Germany, Italy,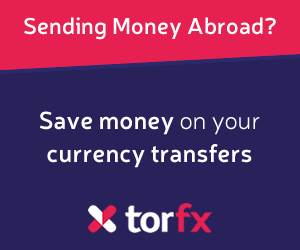 Pound Sterling (GBP)
The Pound (GBP) fell following the publication of the annual BRC like-for-like retail sales figures for June, which fell to record lows from -3.0% to -1.6%.
Helen Dickinson, the Chief Executive at BRC, said:
'Overall, the picture is bleak. Rising real wages have failed to translate into higher spending as ongoing Brexit uncertainty led consumers to put off non-essential purchases.'
US-UK relations have also soured following a leak which indicated that the British ambassador to Washington had called President Donald Trump 'inept' and 'dysfunctional'.
This has caused some concerns as the US is one of the UK's closest allies.
US Dollar (USD)
The US Dollar (USD) rose on hopes that the Federal Reserve's monetary policy would remain relatively stable following Friday's reassuring US labour figures.
Today saw the Chair of the Federal Reserve Jerome Powell give a speech, with US Dollar traders hopeful that easing economic concerns could lend some bullishness back in the Fed's policy going forward.
Euro (EUR)
The Euro (GBP) rose against the Pound (GBP) following yesterday's better-than-expected German industrial production figures for May.
These rose above the forecast -0.4% decrease to 0.3%, restoring market sentiment in the Euro.
Today, meanwhile, saw some Euro traders become jittery following the Italian retail sales figures for May, which fell by -0.7%.
Australian Dollar (AUD)
The Australian Dollar (AUD) fell following the printing of the Australian national Australian Bank's business confidence figures for June, which fell from 7 to 2.
Alan Oster, a Chief Economist at NAB Group, said:
'Overall, the survey results for June continue to suggest that the business sector has lost significant momentum over the past year or so. The recent run of results also suggest that the economy is unlikely to record a significant pickup in growth in Q2.'
The New Zealand Dollar (NZD) failed to make any significant gains today as US-
China
trade tensions have shown no signs of developing any further following the G20 'trade truce'.
Derek Scissors, a China expert at the American Enterprise Institute, commented:
'We've had a change in atmospherics. While this is great for markets, the administration has not said one specific thing about how we're unstuck.'
'Kiwi' traders, however, will be awaiting tonight's printing of the NZ food price index figures for June, which, however, expected to ease by -0.3%.
Canadian Dollar (CAD)
The Canadian Dollar (CAD) rose following the printing of the annual Canadian housing starts figures for June.
These improved above the consensus of 210.0K to 245.7K, providing some uplift for the 'Loonie' as market confidence returns.
Frances Donald, a Chief Economist at Manulife Investment Management, said:
'We're in what I'm going to call a resilient pocket where
Canada
can look a lot better than the rest of the world, at least in the foreseeable future.'
As of Tuesday, 9th July 2019, the Pound Sterling currency rates mentioned within this news item were as follows:
GBP EUR exchange rate was 1.1117, GBP USD exchange rate was 1.2459, GBP AUD exchange rate was 1.7983, GBP NZD exchange rate was 1.8867, GBP CAD exchange rate was 1.6356, and GBP CNY exchange rate was 8.5833.