Published: 9 Jun at 10 AM Tags: Euro, Dollar, Pound Sterling, America, UK, Eurozone, Australian Dollar, New Zealand Dollar, Canadian Dollar, Australia, New Zealand, USA, Canada, China, Germany, Greece,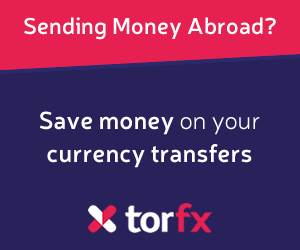 Pound Sterling (GBP)
As traders await British trade balance data, due for publication later on Tuesday, the Pound softened versus many of its most traded currency rivals. The depreciation can be attributed to less-than-ideal sales data. BRC Like-for-Like Sales came in at 0.0% in May despite the median market forecast for an annual increase of 1.2%.
In addition to disappointing data, the Pound slumped in response to reports that Boots and HSBC are cutting a massive amount of jobs in the UK. After a number of scandals and sanctions, HSBC has announced it will be cutting 8,000 British jobs and 17,000 globally. HSBC are now planning to move their headquarters away from the UK by the end of the year.
Euro (EUR)
The single currency edged higher versus many of its peers as traders await Eurozone growth data. Given recent indicators, many expect Eurozone Gross Domestic Product to either meet with or exceed median market forecast figures.
A rift between the German Chancellor and Finance Minister with regards to approaching the situation in
Greece
has also been considered as Euro supportive. With Angela Merkel pushing to relax austerity measures in Greece in favour of keeping it in the Eurozone, it could bode well for the Hellenic nation.
US Dollar (USD)
After Monday's solitary US data publication printed positively, the US asset gradually ticked higher versus many of its competitors. There was a sharp drop during the North American session after President Barak Obama warned that the high value of the US Dollar would weigh on economic progress. However, the US Dollar recovered losses after Obama claimed he made no such utterance.
The US asset also gained as futures traders speculated that the Federal Reserve would ignore warnings from the International Monetary Fund (IMF) and increase the cash rate in 2015.
Australian Dollar (AUD)
As the US asset climbed, the Australian Dollar softened from dampened market sentiment. Additional losses can be attributed to disappointing inflation data out of
China
. Mixed results from domestic data publications are also weighing on demand for the South Pacific asset. The depreciation was somewhat slowed, however, thanks to iron ore prices reaching a fresh four-month high.
New Zealand
Dollar (NZD)
Much like its Oceanic counterpart, the New Zealand Dollar softened versus its major peers in response to US Dollar appreciation. Similarly, the disappointing data out of the World's second-largest economy also dampened demand for the 'Kiwi' (NZD). Domestic data printed disappointingly which has extended the New Zealand Dollar depreciation.
Canadian Dollar (CAD)
The commodity-correlated Canadian Dollar advanced on Tuesday after having declined amid low oil prices. The fractional crude price recovery has been enough to see the 'Loonie' (CAD) surge versus many of its peers. The US Dollar appreciation also supported the Canadian asset as it tracked its neighbour's gains.
As of Tuesday, 9th June 2015, the Pound Sterling currency rates mentioned within this news item were as follows:
GBP EUR exchange rate was 1.3643, GBP USD exchange rate was 1.538, GBP AUD exchange rate was 2.0004, GBP NZD exchange rate was 2.1545, GBP CAD exchange rate was 1.898, and GBP CNY exchange rate was 9.5445.