Published: 9 Apr at 10 AM Tags: Euro, Dollar, Pound Sterling, America, UK, Eurozone, Australian Dollar, New Zealand Dollar, Canadian Dollar, Cyprus, Australia, New Zealand, USA, Canada, China, Germany, Italy, Japan, South Africa, Portugal,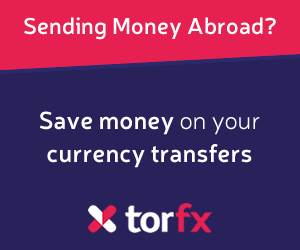 Pound Sterling
GBP/EUR – Trading Lower
An absence of significant global economic news limited the Pound's movement yesterday, but the British currency dropped to a two week low against the Euro this morning and further movement could occur today in response to a several pieces of key data. While UK industrial/manufacturing production and trade balance figures are of interest, investors will be looking ahead to the NIESR GDP estimate for March – due for release at 15:00 GMT.
US Dollar
USD/EUR – Trading Lower
Federal Reserve Chairman Ben Bernanke's remarks at the Atlanta Fed Conference regarding ongoing weaknesses in the US economy caused the US Dollar to slide against several of its main currency rivals, notably falling for a fifth day against the Euro. Although US data (including wholesale sales figures) is scheduled for release this afternoon, it is unlikely to trigger notable volatility in the marketplace. However, the publication of minutes from the latest FOMC meeting on Wednesday should cause 'Greenback' movement.
Euro
EUR/USD – Trading Higher
The Euro was able to gain on its safe-haven American rival, and hit a 3 ½ week high, after Federal Reserve Chairman Ben Bernanke intimated that US fiscal stimulus would continue for the foreseeable future. The common currency also experienced slight movement following the release of German Trade Balance figures. Although the data showed that German exports fell by more than forecast in February, the nation's trade surplus grew from 13.6 billion Euros to 16.8 in January. A light news week in Europe means that fluctuations in the Euro may be limited until Thursday and the release of German CPI. Any fresh developments regarding the political situation in
Italy
or the fiscal issues of Cyprus and
Portugal
could spur Euro movement, as could global economic news.
Australian Dollar
AUD/USD – Trading Higher
The Australian Dollar advanced on its broadly softening American counterpart during local trade and achieved a 4 ½ year high against the Japanese Yen despite a gauge of Australian business conditions dropping from minus 3 in February to minus 7 in March. Meanwhile, an index of business confidence rose modestly, edging from 1 to 2. The 'Aussie' is expected to fluctuate in response to tomorrow's Westpac Consumer Confidence Index and Chinese Trade Balance figures.
New Zealand
Dollar
NZD/AUD – Trading Higher
After a report revealed that New Zealand's home prices increased by 6.5 per cent last month from the same period of 2012, the nation's Dollar achieved a six-week high against its Australian peer. Card Spending figures for New Zealand could cause 'Kiwi' movement when they are released at 23:45 GMT, but Chinese Trade Balance figures (published shortly afterwards) will also have a significant impact.
Canadian Dollar
CAD/USD – Trading Lower
After posting its most significant weekly drop against the US Dollar for six-months the 'Loonie' was able to modestly advance on the 'Greenback' as crude oil snapped a three-day decline. However, these gains were quickly shed after a business outlook survey (compiled by the Bank of
Canada
) showed that companies expect economic conditions to remain challenging in the year head. Today's Canadian Housing Starts and Building Permits figures will be two of the main causes of movement in the Canadian Dollar.
Japanese Yen
JPY/USD – Decline Halted
After dropping below 99 Yen per US Dollar for the first time in almost four years, a slight upward correction saw the Yen trading in the region of 99.47. However, the Asian currency's decline against the 'Greenback' was halted after comments released by the Federal Reserve turned the US Dollar bearish. Several pieces of Japanese data are due for publication in the days ahead, including tomorrow's Bank Lending Banks figures. Whilst the data will contribute to forming a picture Japan's economic outlook, the figures most likely to influence global markets include Thursday's Machine Orders and Friday's Tertiary Industry Index.
South African Rand
ZAR/USD – Trading Higher
The Rand was able to advance on the US Dollar yesterday due to a lack of demand for the safe-haven currency and a strengthening Euro. Gains were extended further as trade progressed and concerns regarding US economic recovery grew, with the Rand trading in the region of R9.0225 against the 'Greenback' before local markets closed.
As of Tuesday, 9th April 2013, the Pound Sterling currency rates mentioned within this news item were as follows:
GBP EUR exchange rate was 1.171, GBP USD exchange rate was 1.532, GBP AUD exchange rate was 1.4596, GBP NZD exchange rate was 1.7973, GBP CAD exchange rate was 1.5566, GBP CNY exchange rate was 9.5021, GBP JPY exchange rate was 151.8733, and GBP ZAR exchange rate was 13.6655.