Published: 9 Mar at 5 PM Tags: Euro, Dollar, Pound Sterling, America, UK, Eurozone, Australian Dollar, New Zealand Dollar, Canadian Dollar, Australia, New Zealand, USA, Canada, Germany,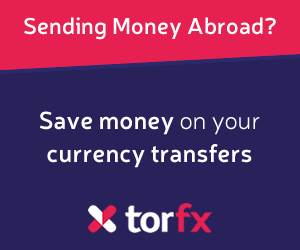 Pound Sterling (GBP) Slumps on 'Black Monday'
The Pound (GBP) suffered losses on Monday afternoon after the UK government's emergency Cobra meeting. While the government said the UK was remaining in the 'containment' stage, Downing Street has said it has accepted coronavirus 'is going to spread in a significant way'.
Many analysts dubbed today 'Black Monday' as the market reaction has been chaotic, and any reports on UK-EU trade negotiations have been offset by Covid-19 developments.
Meanwhile, investors will also be focused on this week's UK Spring Budget from Chancellor Rishi Sunak. Markets will be looking for any indication of additional spending to offset the economic impact of coronavirus.
Pound Euro (GBP/EUR) Exchange Rate Slumps on Upbeat German Production
The Euro (EUR) made gains against the Pound (GBP) today, as markets were dominated by coronavirus fears after oil prices crashed. ING analysts noted that today's set up was the 'perfect storm' for currency markets.
Meanwhile, the single currency made some gains after the German industrial sector showed some sign of life at the start of the year. Industrial production rebounded in January while December's slump was upwardly revised to -2.2%.
Looking ahead, the Euro is likely to continue to make gains against the Pound, although Thursday's upcoming European Central Bank (ECB) meeting could limit EUR gains this week.
Pound US Dollar (GBP/USD) Exchange Rate Rallies as Investors Price in Fed Rate Cut
The Pound US Dollar (GBP/USD) exchange rate rose on Monday as many now expect the US Federal Reserve to take further measures to shield the US economy from potential damage from the spread of coronavirus.
Many are now expecting the Fed to slash rates once again this month, even if this means by 75 basis points. The expectation that the central bank will cut rates further after last week's surprise 50 basis point cut caused 30-year US bond yields to fall below 1%.
Looking ahead, the Dollar could suffer further losses as markets continue to price in a higher chance of a 75 basis point cut from the Fed.
Pound Canadian Dollar (GBP/CAD) Exchange Rate Rallies as Oil Prices Plummet
The Canadian Dollar (CAD) slumped against the Pound (GBP) as oil prices plummeted by around 30% after Saudi Arabia shocked markets by pledging to cut prices after the collapse of an OPEC supply agreement.
The oil-sensitive 'Loonie' suffered losses as global oil demand is set to fall in 2020 for the first time in over a decade thanks to the spread of coronavirus.
Looking ahead, if oil prices continue to slide, the Canadian Dollar will continue to suffer losses against a handful of currencies.
Pound Australian Dollar (GBP/AUD) Exchange Rate Pushes Past AU$2.0 Mark
The Pound (GBP) edged higher against the Australian Dollar (AUD) after the pairing rallied at the start of the day, causing GBP/AUD to break through the 2.0 mark for the first time since May 2016. While this was temporary, the 'Aussie' remained on the back foot throughout the day.
Looking ahead, the Australian Dollar could extend today's losses following the release of business confidence data. If National
Australia
Bank reveal that confidence slumped further than expected, the 'Aussie' will slide.
Pound New Zealand Dollar (GBP/NZD) Exchange Rate Falls despite Risk-Off Mood
The Pound New Zealand Dollar (GBP/NZD) exchange rate slumped today despite today's 'flash crash' across currency markets after oil and equity markets plummeted. Despite the risk-off mood amongst investors, the New Zealand Dollar was able to make gains against Sterling.
Looking ahead, the 'Kiwi' could extend its gains against the Pound following the release of New Zealand's manufacturing sales. If sales jump higher than expected in the final three months of 2019, NZD will extend today's gains.
As of Monday, 9th March 2020, the Pound Sterling currency rates mentioned within this news item were as follows:
GBP EUR exchange rate was 1.147, GBP USD exchange rate was 1.3072, GBP AUD exchange rate was 1.9815, GBP NZD exchange rate was 2.0619, and GBP CAD exchange rate was 1.7856.