Published: 9 Feb at 5 PM Tags: Euro, Dollar, Pound Sterling, America, UK, Eurozone, Australian Dollar, New Zealand Dollar, Canadian Dollar, Australia, New Zealand, USA, Canada, France, Germany, Greece, Italy, South Africa,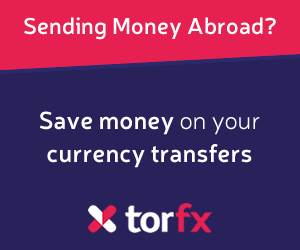 Pound Sterling (GBP)
While major UK developments have taken place recently, Sterling has weathered any negative effects, rising by 0.4% against the Euro and 0.3% against the US Dollar regardless.
The latest news has been that the key Article 50 bill, which must be approved to trigger Brexit, has been voted through the House of Commons for a second time.
This moves the bill on to the House of Lords for further approval; notably, no amendments were added to the bill before it left the Commons.
Friday will bring the last major UK data of the week, covering the December trade balance as well as a GDP estimate for January.
Euro (EUR)
The Euro has dropped against both the Pound and the US Dollar today, as the Greek debt crisis drags on and remains a limiting factor to Euro demand.
While
Germany
has posted a better annual trade balance in 2016 than 2015, the statement from German Finance Minister Wolfgang Schauble that
Greece
must reform or leave the Eurozone to cancel debts has only inflamed tensions and lowered confidence in the Euro.
The last major Eurozone data of the week will be French and Italian industrial production stats, which are expected on Friday morning. Forecasts are negative in both cases, with a respective negative figure and a slowdown being predicted.
US Dollar (USD)
As with other major peers, the US Dollar has been in mixed demand today, rising marginally against the Euro but dropping by around -0.2% against the Pound.
The latest USD-damaging news has come straight from the top, where President Donald Trump has drawn criticism for remarking on a retailer's decision to drop his daughter's clothing brand.
With observers noting that this is highly biased behaviour, the incident only adds further negativity to Trump's reputation in the wake of a close-fought appointment for Attorney General Jeff Sessions, one of Trump's more controversial picks for his cabinet.
Looking ahead, the US Dollar could be shifted by incoming speeches from Fed officials James Bullard and Charles Evans.
Evans has previously favoured a gradual process of rate hikes, though these could be further downgraded in response to more turbulence from the Trump administration.
Australian Dollar (AUD)
While the Australian Dollar has dropped against the stronger Pound today, it has still managed to rise against the Euro and the US Dollar.
The latest domestic news has seen new home sales slide from 6.1% to 0.2% in December, while an anti-protectionism statement from Reserve Bank of
Australia
(RBA) Governor Philip Lowe has raised concerns about the future of Australian-US trade relations.
Early on Friday, the last Australian news of the week is due; as well as an RBA statement on monetary policy, home loans figures for December are also forecast.
New Zealand
Dollar (NZD)
New Zealand Dollar demand has slumped notably today, with heavy losses being seen against the Pound (-0.6%), the Euro (-0.3%) and the US Dollar (-0.4%).
The latest domestic news has been broadly negative; as well as building permits in December remaining negative, the Reserve Bank of New Zealand (RBNZ) also left interest rates on hold at 1.75%.
Although the RBNZ has been broadly tipped to raise rates in the long-term, the immediate news has still had an overall negative impact on the NZD.
The first NZ data of the coming week will be Monday night's food inflation figures, covering the annual stat for January.
Canadian Dollar (CAD)
With crude oil prices once again on the rise, the Canadian Dollar has advanced against the Euro and US Dollar today, though as with many of its peers, a drop has been seen against the Pound.
Asides from the supportive commodity news, the CAD has also been supported by Wednesday afternoon's housing starts figure for January, which has risen from 206.3k to 207.4k against forecasts of a drop to 200k.
This afternoon will bring new housing price indexes for December, along with a speech from Bank of
Canada
(BOC) official Lawrence Schembri.
As of Thursday, 9th February 2017, the Pound Sterling currency rates mentioned within this news item were as follows:
GBP EUR exchange rate was 1.1726, GBP USD exchange rate was 1.2498, GBP AUD exchange rate was 1.6389, GBP NZD exchange rate was 1.7373, GBP CAD exchange rate was 1.6418, and GBP ZAR exchange rate was 16.7725.