Published: 9 Jan at 6 PM Tags: Euro, Dollar, Pound Sterling, America, UK, Eurozone, Australian Dollar, New Zealand Dollar, Canadian Dollar, Australia, New Zealand, USA, Canada, China, France, Germany,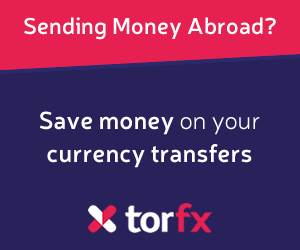 Pound Sterling
Unexpectedly strong UK trade and manufacturing data gave the Pound a boost on Friday. The GBP/EUR exchange rate moved back above 1.28 while the GBP/USD pairing gained by more than 0.4% over the course of the European session. Sterling could hold gains into next week if the UK's Consumer Price Index shows the increase in prices expected by economists.
US Dollar
The US Dollar began Friday on the back foot as an official from the Federal Reserve implied that higher interest rates would have a notably detrimental impact on the domestic inflation outlook. The currency then went on to fluctuate against the majority of its counterparts as the US Non-Farm Payrolls report showed that employment in the US increased by more than anticipated but that average earnings declined by a record amount.
Euro
Demand for the Euro was undermined on Friday as
Germany
's trade report showed a narrowing in the nation's trade surplus. Disappointing industrial production figures for both
France
and Germany also weighed on the common currency. Ongoing ECB stimulus speculation may continue to take a toll next week.
Australian Dollar
The Australian Dollar experienced an extremely volatile trading session on Friday, with the currency initially falling in response to disappointing domestic data and then rebounding by over 0.8% against the US Dollar in response to a below-forecast US wage growth figure and an increase in gold prices.
New Zealand
Dollar
While the New Zealand Dollar continued to trend in a stronger position against several of its rivals thanks to the improvement in gold and dairy prices and a sturdy domestic building permits report, the commodity-driven currency lost some ground after
China
's Producer Price Index disappointed expectations.
Canadian Dollar
It had been expected that the Canadian economy added positions in December so the news that employment in the nation actually fell by over 4,000 before the close of 2014 caused widespread 'Loonie' softening. The commodity driven currency fell to a fresh five-year low against the US Dollar.
As of Friday, 9th January 2015, the Pound Sterling currency rates mentioned within this news item were as follows:
GBP EUR exchange rate was 1.2802, GBP USD exchange rate was 1.5159, GBP AUD exchange rate was 1.8486, GBP NZD exchange rate was 1.9337, GBP CAD exchange rate was 1.7994, and GBP CNY exchange rate was 9.4116.