Published: 8 Nov at 1 PM Tags: Euro, Dollar, Pound Sterling, America, UK, Eurozone, USA, France, Sweden,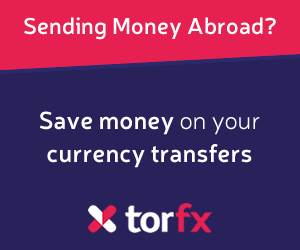 While the unexpected developments in the Eurozone and the surprisingly strong growth data from the US inspired considerable market movement this week, a domestic report saw the Swedish Krona slump against all of its most traded currency peers during the European session.
Although the Euro broadly weakened in response to yesterday's shock European Central Bank rate cut and the French credit rating downgrade, the Krona lost ground against its common currency rival as Swedish industrial production data showed that output stagnated in September (unchanged from Augusts annual rate of -1.4 per cent) rather than increasing by 1.3 per cent as expected by economists.
According to foreign-exchange researcher Arne Lohmann Rasmussen, the disappointing data 'will fuel speculation that the Riksbank will have to cut rates. Needless to say that this is negative for the Swedish Krona.'
The European currency weakened against the Euro and US Dollar ahead of today's US non-farm payrolls report. If the employment figures for the world's largest economy surprise to the upside the Krona could fall further against the 'Greenback'.
Before the influential US report was published one industry expert observed; 'We're more likely to get positive rather than negative surprises out of the US data given the lowered expectations. If we saw such a positive reading that would translate through into Dollar strength rather than a more risk positive environment.'
The Krona is currently trading against the US Dollar in the region of 6.5765
In other currency news, the appeal of the Pound lessened slightly after the UK's total deficit widened unexpectedly on falling exports and record high imports. Construction output also slumped in September.
However, Sterling was still storming towards its most significant five-day advance against the Euro since April of this year as the downtrend in the common currency continued.
The Pound is currently trading against the Euro in the region of 1.1976.
Of course, with US non-farm payrolls still to be released, additional market volatility can be expected before markets close for the weekend.
As of Friday, 8th November 2013, the Pound Sterling currency rates mentioned within this news item were as follows:
GBP EUR exchange rate was 1.1984, GBP USD exchange rate was 1.6018,