Published: 8 Nov at 7 AM Tags: Euro, Dollar, Pound Sterling, America, UK, Eurozone, Australian Dollar, New Zealand Dollar, Canadian Dollar, Australia, New Zealand, USA, Canada, Germany,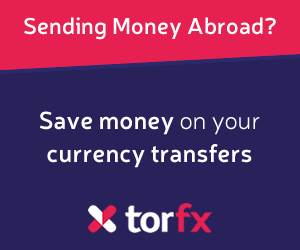 UK Retail Data Disappoints - GBP Exchange Rates Inch Ahead Regardless
The Pound maintained its lead against the majors today, only slightly disturbed by a disappointing retail sales report from the British Retail Consortium (BRC) that suggested that UK retail sales steadied to just 0.2% in October (down from 2.4% in the same month, previous year).
This downturn in sales seemed to be predominantly driven by the ever increasing pressure on UK consumers in recent months, with inflation soaring above target levels and wage growth failing to catch up.
Despite this, the Pound continued to climb, still bolstered perhaps after yesterday's positive Brexit-related comments from UK Prime minister Theresa May at the CBI conference.
GBP EUR Climbs on Mixed Eurozone Data Releases
The Pound spent most of today climbing against the Euro, capitalising on various mixed data releases from the bloc.
Whilst retail sales in the Eurozone printed above expectations (year-on-year 3.7%, up from previous 2.3% and forecast 2.7%), industrial production in
Germany
slipped month-on-month by a disappointing -1.6%, below the forecast of a 0.8% gain.
The latter marked the biggest drop in industrial output that Germany has demonstrated since December 2016, a result caused by falling production relating to capital goods, energy, intermediate goods and consumer goods.
The Pound, relatively stable on this week's sparse UK data calendar, utilised the opportunity and inched onward and upward.
GBP USD Exchange Rates Slide Following Monday's Climb
The Pound US Dollar exchange rate pared recent gains today, falling as anticipation continues to build regarding whether Congress will successfully pass tax reform measures that are predicted to eventually provide a massive boost to economic growth.
Beyond this, the 'Greenback' continues to remain supported by the prospect of a third rate hike from the Federal Reserve in December, leaving the Fed the decidedly more hawkish option in the near-term compared to the Bank of England (BoE).
GBP CAD Gains Ahead of Governor Poloz Speech
Despite the prices of
Canada
's primary export, crude oil, surging, the Pound has managed to retain its lead today.
Markets are currently awaiting a speech tonight from Bank of Canada (BoC) Governor Stephen Poloz, who is set to discuss central banks' understanding of inflation, with investors likely to look for clues regarding the future timing of interest rate hikes.
Ultimately, the BoC is not expected to move for a rate hike in December, though particularly hawkish comments from Poloz at this event could change this outlook.
GBP AUD Continues Ascent on Dovish RBA Rate Decision
The Pound Australian Dollar exchange rate continued its climb today, bolstered by the latest Reserve Bank of
Australia
(RBA) rate decision.
Unsurprisingly, the bank decided to keep interest rates on hold, with an accompanying statement that reads very similarly to the October rate meeting.
The bank expressed optimism towards the labour market and public investment but the statement also acknowledged certain worries like the issue of inflation, household spending and the housing market.
Because of this, the long-term outlook for the 'Aussie' Dollar remained somewhat limited, with some economists predicting that the RBA won't move for a rate hike until 2019.
GBP NZD Gains Ahead of RBNZ Rate Meeting
Wednesday will feature the Reserve Bank of
New Zealand
's November (RBNZ) rate meeting, with investors predicting that the RBNZ will keep rates on hold.
Markets remain concerned about the possible policies of the Labour lead coalition, with many anxious that the new leadership could curb foreign investment to such a high degree that the NZ economy could suffer.
If the RBNZ moves dovishly tomorrow, the Pound will likely extend its gains.
As of Wednesday, 8th November 2017, the Pound Sterling currency rates mentioned within this news item were as follows:
GBP EUR exchange rate was 1.131, GBP USD exchange rate was 1.3111, GBP AUD exchange rate was 1.7075, GBP NZD exchange rate was 1.8851, and GBP CAD exchange rate was 1.6688.