Published: 8 Sep at 12 PM Tags: Euro, Dollar, Pound Sterling, America, UK, Eurozone, Australian Dollar, New Zealand Dollar, Canadian Dollar, Australia, New Zealand, USA, Canada, China, Germany,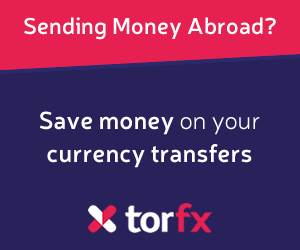 Pound Sterling
Somewhat surprisingly the Pound has seen a distinct resurgence across the board today, in spite of a significantly weaker than anticipated BRC Like-for-Like Sales figure, as investors position themselves ahead of the Bank of England (BoE) data to come later in the week. The dovish influence of the UK's recent PMI underperformances appears to be wearing off as a degree of optimism returns to trading on Sterling, boosting the currency away from multi-month lows against some rivals.
Euro
GDP growth in the Eurozone was today revealed to be increasing ahead of forecasts as the year's second quarter figure unexpectedly rose from 1.2% to 1.5%. Overshadowing a lower-than-expected surplus on the German Trade Balance for July, this nevertheless failed to significantly bolster the common currency as the strength of its competitors has prevented the production of any particular gains on the back of this good result.
US Dollar
With the US yet to resume activity after Labour Day the 'Greenback' is generally suffering from the current bullish trends of many of its most commonly traded partners. As investors appear to be experiencing a relatively optimistic day of trading some of the recent speculation over the Fed's upcoming Rate Decision has cooled. However, the afternoon's domestic Consumer Credit and Labour Market Conditions Index could inspire a return to form for the US Dollar if the results prove conductive to the chances of a near-term Fed rate hike.
Australian Dollar
While the morning saw fresh disappointments on Chinese trade data the announcement of a new 'circuit breaker' mechanism designed to prevent local stock markets from reproducing the panic-selling of Black Monday has since significantly reassured traders. Eclipsing a low NAB Business Confidence figure, which fell from 4 to 1 in August, this news prompted a resurgence for commodity currencies as hopes rise that the markets are finally starting to stabilise properly. Tomorrow's raft of Australian data could quickly dampen this current run, however, with high chances of further declines.
New Zealand
Dollar
Similar to its South Pacific neighbour the 'Kiwi' is experiencing an uptick against many of the majors today, albeit of rather more limited degree. Likely this is due to some hesitance ahead of tomorrow's Reserve Bank of New Zealand (RBNZ) Rate Decision, which is widely expected to result in an interest rate cut of 0.25%. While this stands to improve the outlook of the New Zealand Dollar in the long-run the short-term impact of new monetary loosening will probably see a reduction in the appeal of the currency.
Canadian Dollar
Today has seen a further stabilisation of global oil prices due to a combination of increased imports in both
China
and
Germany
, even as the latest Asian growth figures hang over the longer-term prospects of the commodity. Although this improvement, and the introduction of new measures to prevent substantial falls on the Chinese stock markets, have buoyed the 'Loonie' against most rivals tomorrow's upcoming Bank of
Canada
(BoC) Rate Decision could well set the currency on another downtrend.
As of Tuesday, 8th September 2015, the Pound Sterling currency rates mentioned within this news item were as follows:
GBP EUR exchange rate was 1.3737, GBP USD exchange rate was 1.5396, GBP AUD exchange rate was 2.1895, GBP NZD exchange rate was 2.4206, GBP CAD exchange rate was 2.0334, and GBP CNY exchange rate was 9.8029.