Published: 8 Aug at 5 PM Tags: Euro, Dollar, Pound Sterling, America, UK, Eurozone, Australian Dollar, New Zealand Dollar, Canadian Dollar, Australia, New Zealand, USA, Canada, China, Germany, Ireland,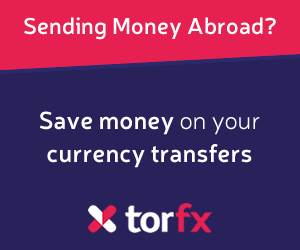 Pound Sterling (GBP)
The Pound (GBP) fell today following the publication of the RICS Housing Price Balance figures for July, which fell below forecast and sank to -9%.
Meanwhile, no-deal Brexit fears rose as Prime Minister Boris Johnson's main advisor, Dominic Cummings, is perceived as likely to push through Parliament to achieve Brexit on the October 31 – with or without a deal.
As UK markets have been quite today, UK traders have become increasingly concerned over the deadlock between the UK and the EU, with hopes dwindling over a possibility of a deal being struck over the controversial Irish backstop.
US Dollar (USD)
The US Dollar (USD) continued to struggle today following dovish comments from the Federal Reserve, which seemed to hint at a possible rate cut in the near-term.
These come after Chicago Fed President Charles Evan's comments yesterday:
'As long as inflation continues to behave the way that it has, I think we have capacity to pursue these accommodative stances in support of the economy and sustaining the expansion and maximum employment.'
Chinese exports, which shot up by an unexpected 3.3%, despite US trade pressures on
China
. As a result, traders have fled the US Dollar safe-haven for risker assets.
Euro (EUR)
The Euro (EUR) steadied following today's European Central Bank (ECB) economic bulletin, which took a dovish stance saying that 'monetary stimulus continues to be necessary'.
Concerns are also rising ahead of tomorrow's German trade balance figures, which may further indicate the Eurozone's largest economy could be heading towards a recession.
Australian Dollar (AUD)
The risk-averse Australian Dollar (AUD) benefited from today's surprise gains for the Chinese economy, which has provided the 'Aussie' with some much needed appeal.
The 'Aussie' also benefited from comments from Reserve Bank of
Australia
's (RBA) Assistant Governor Michele Bullock, who said yesterday that Australia's business health faced no threat to the central bank.
The New Zealand Dollar (NZD) remained subdued following yesterday's surprise rate cut from the Reserve Bank of New Zealand (RBNZ), which saw the rate taken down to 1%.
Meanwhile, 'Kiwi' traders are remaining cautious as US-China trade tensions remain in focus for the risk-sensitive New Zealand currency.
Canadian Dollar (CAD)
The Canadian Dollar (CAD) has remained subdued today as oil prices remain volatile over fears of an escalation of the trade war between US and China.
Gene McGillian, Vice-President at the consultancy Tradition Energy, commented:
'The market continues to trade lower on concerns about demand growth and the idea that economic growth can be impacted by the trade war. The market isn't concerned about anything other than how demand is going to play out through the rest of the year.'
As of Thursday, 8th August 2019, the Pound Sterling currency rates mentioned within this news item were as follows:
GBP EUR exchange rate was 1.0853, GBP USD exchange rate was 1.214, GBP AUD exchange rate was 1.7856, GBP NZD exchange rate was 1.871, GBP CAD exchange rate was 1.6065, and GBP CNY exchange rate was 8.5531.