Published: 8 Jul at 11 AM Tags: Euro, Dollar, Pound Sterling, America, UK, Eurozone, USA, China, Greece,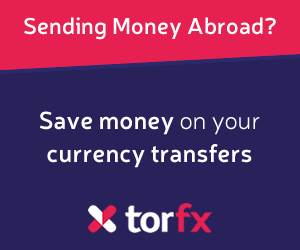 Pound Sterling (GBP)
The British Pound dived versus nearly all of its major peers on Wednesday amid speculation of a long delay before a Bank of England (BoE) interest rate hike. Manufacturing Output slowed unexpectedly on Tuesday as a result of Sterling overvaluation and weak demand from Europe. The Pound's relative high value has caused many traders to delay bets as to the timing of a benchmark rate increase. Some even fear that the ongoing difficulties in Europe will see policymakers holding off until 2016 before increasing the cash rate.
Also weighing on demand for the British asset was a report from the Recruitment and Employment Confederation (REC) and accountants KPMG which showed that the pace of hiring in the UK had slowed in June. The slow pace of hiring was linked to a lack of skilled workers, although recruitment workers were paid more thanks to high demand.
Euro (EUR)
The shared currency strengthened versus most of its major rivals on Wednesday after
Greece
was given until Thursday to submit a fresh reforms proposal, and given until Sunday to secure a deal. This extended deadline has stoked optimism that against all odds Greece will bridge gaps and find a solution acceptable enough to unlock vital bailout funds. However, this is still a short amount of time for Greek Prime Minister Alexis Tsipras to balance the requests of creditors and Eurozone finance ministers with the wishes of his people and his government.
The European Central Bank (ECB) will be looking to see whether it is appropriate to continue the Emergency Liquidity Assistance (ELA) currently propping up the Greek banking system. Most analysts predict that the ECB will give Greece until Sunday and discontinue the service should Athens fail to secure aid.
US Dollar (USD)
With the situation in Greece and the issues with
China
's stock market having a significantly detrimental effect on market sentiment, the US Dollar gained thanks to demand for safe-haven assets. The appreciation will be unwelcome for Federal Reserve policymakers fighting against Dollar overvaluation.
The Dollar gained versus many of its rivals despite yet another warning from the International Monetary Fund (IMF) against an early Federal Reserve benchmark rate hike. On Tuesday, the IMF said 'growth could be significantly debilitated' by another rise in the Dollar. Barring a major change in circumstances, the organisation urged keeping rates at the current 0.25% 'into the first half of 2016 with a gradual rise in the federal funds rate thereafter'.
As of Wednesday, 8th July 2015, the Pound Sterling currency rates mentioned within this news item were as follows:
GBP EUR exchange rate was 1.388, GBP USD exchange rate was 1.5371, and GBP CNY exchange rate was 9.5436.