Published: 8 Jun at 5 PM Tags: Euro, Dollar, Pound Sterling, America, UK, Eurozone, Australian Dollar, New Zealand Dollar, Canadian Dollar, Australia, New Zealand, USA, Canada, Russia,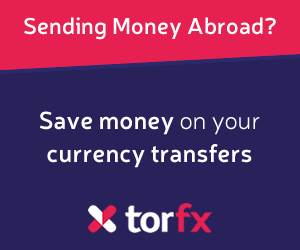 Sterling
The Pound (GBP) was met by increased volatility on Thursday as general election jitters caused investors to treat Sterling with increased caution.
Despite the majority of polls suggesting that the Conservatives are likely to extend their gains following today's vote, markets are remaining at arm's length for now, with the upset of Brexit a year ago still fresh in the minds of most traders.
The importance of this election is highly likely to overshadow tomorrow's trade and production data as well, with the elected government set to lead negotiations for Brexit, with talks set to get underway at the end of the month.
Euro
The Pound Euro (GBP EUR) exchange rate held close to a weekly high in trade today as election concerns were offset by a mixed statement from the European Central Bank (ECB)
Following a monetary policy meeting in which the Bank unsurprisingly voted to leave interest rates unchanged, ECB president Mario Draghi gave a statement in which he both forecast faster growth for the Eurozone and lowered the Bank's inflation outlook.
While Draghi also shut the door on the possibility of further rate cuts the apparent refusal to discuss the possible tapering of its ultra-loose monetary policy was not welcomed by investors.
US Dollar
Sterling fluctuated against the US Dollar (USD) today as markets awaited a testimony before Congress by former FBI head James Comey.
The testimony appeared to have little impact on the 'Greenback' in the end however as the former head of the FBI told the Senate panel that Trump did not directly ask him to drop an investigation into former National Security Advisor Mike Flynn ties with Russia.
Investors feared that a direct move by Trump to disrupt a federal investigation could lead to renewed calls for his impeachment and add further delays to his administration's plans to increase spending and implement tax reforms.
Canadian Dollar
After holding at a weekly high on Thursday morning thanks to a rout in oil prices, the Pound Canadian Dollar (GBP CAD) exchange rate slipped again by the afternoon as election jitters weighed on the pairing.
Australian Dollar
The Pound failed to hold at its best levels against the Australian Dollar (AUD) on Thursday morning despite a sharp decline in
Australia
's trade surplus as dovish investors shied away from Sterling in case the UK election leads to an unfavourable outcome.
New Zealand
Dollar
Sterling slumped by around cent against the New Zealand Dollar (NZD) in trade today as markets avoided committing to the British currency in fear of a hung parliament.
As of Thursday, 8th June 2017, the Pound Sterling currency rates mentioned within this news item were as follows:
GBP EUR exchange rate was 1.1436, GBP USD exchange rate was 1.2812, GBP AUD exchange rate was 1.6993, GBP NZD exchange rate was 1.7789, GBP CAD exchange rate was 1.7308, and GBP RUB exchange rate was 72.9464.