Published: 8 Jan at 3 PM Tags: Euro, Dollar, Pound Sterling, America, UK, Eurozone, Australian Dollar, New Zealand Dollar, Canadian Dollar, Australia, New Zealand, USA, Canada, China, Germany,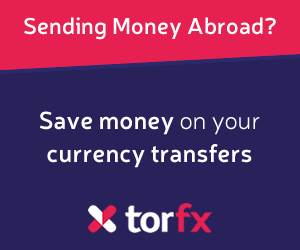 Pound Sterling (GBP)
Today saw the release of the UK's Halifax house price figures which showed a better-than-expected increase, although this left the Pound relatively unmoved as investors have remained generally skittish over mounting Brexit uncertainty.
The Pound has failed to recover after yesterday's news that over 200 MPs – a combination of both Leavers and Remainers – had signed a letter urging Prime Minister Theresa May to prevent a 'no-deal' Brexit situation. This further dampened investors' confidence in Sterling as Parliament and the UK government show signs of division.
US Dollar (USD)
The US Dollar began Monday weakened by the publication of the US ISM non-manufacturing PMI for December which showed a worse-than-expected decrease to 57.6 against November's 60.7, bringing the index close to contraction.
Today, meanwhile, US Dollar investors have remained cautious as President Donald Trump and
China
's President Xi Jinping round-off discussions over trade in Beijing, with Trump tweeting today: 'Talks with China are going very well!'
Euro (EUR)
The Euro was weakened today after the release of a raft of disappointing Eurozone economic sentiment data, with the most significant release being the Eurozone's business climate figures for December which showed a worse-than-expected decrease to 0.82 against November's 1.04.
Earlier today also saw the release of
Germany
's industrial production figures for November, which showed an above forecast drop to -1.9% against October's -0.8%, further dampening investor confidence in the Euro.
Australian Dollar (AUD)
The Australian Dollar was weakened today by the release of
Australia
's trade balance figures for November, which dropped to a worse-than-expected AU$1,925m against October's AU$2,013m, which doesn't bode well for Australia's export-led economy.
Australian Dollar investors, however, have remained cautious as US and China have talked trade over the last couple of days in Beijing, as traders in the risk-sensitive 'Aussie' await the outcome of the negotiations.
New Zealand
Dollar (NZD)
The New Zealand Dollar is down today despite the news that US-China trade talks were progressing well, with the 'Kiwi' remaining relatively rudderless with few data releases this week.
Investors in the New Zealand Dollar, however, will be looking ahead to Thursday when Statistics New Zealand is due to release its building permits figures for November – any signs of an increase could bolster the NZD/GBP exchange rate.
Canadian Dollar (CAD)
The Canadian Dollar gained on the Pound today despite the release of
Canada
's international merchandise trade figures for November which showed a worse-than-expected decrease to $-2.06bn against October's $-0.85bn.
However, the 'Loonie' could further suffer tomorrow, with any signs of bearishness over the Bank of Canada's interest rate decision dampening confidence in the Canadian economy.
As of Tuesday, 8th January 2019, the Pound Sterling currency rates mentioned within this news item were as follows:
GBP EUR exchange rate was 1.1119, GBP USD exchange rate was 1.2732, GBP AUD exchange rate was 1.7816, GBP NZD exchange rate was 1.8917, GBP CAD exchange rate was 1.6887, and GBP CNY exchange rate was 8.7254.