Published: 7 Nov at 1 PM Tags: Euro, Dollar, Pound Sterling, America, UK, Eurozone, Australian Dollar, New Zealand Dollar, Canadian Dollar, Australia, New Zealand, USA, Canada,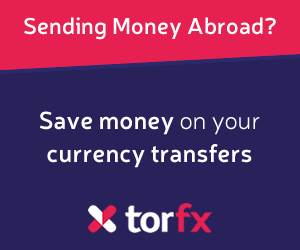 Pound Sterling (GBP)
The Pound saw its best trade session in months last week thanks to a double whammy of boosts during Thursday's European session. A ruling from the UK's High Court decreeing MPs must have a vote on Article 50 as well as a monetary policy freeze from the Bank of England (BoE) gave GBP investors significantly more confidence.
However, Sterling slipped when markets opened this week due to an increased focus on the US and equity markets. The main event this week is the US 2016 Presidential election, which has high potential to affect all major currency movements this week in some way.
Sterling was also weakened on Monday by the market expectation that the UK government would formally announce an appeal to revoke the High Court's decision on Article 50.
Euro (EUR)
The Euro's position was similar to the Pound's during Monday trading. Despite last week's Eurozone data being optimistic, increased demand for the US Dollar ahead of Tuesday's US Presidential election left the shared currency weaker.
Much of the Euro's sturdiness last week was due to 'Greenback' selloffs, and Monday saw the opposite effect. With markets perceiving less uncertainty in a possible win for Democrat Hillary Clinton, the US Dollar advanced and the Euro weakened.
Monday's Eurozone data offered the Euro little solace. While Sentix's November investor confidence score beat expectations, rising from 8.5 to 13.1, September and October's retail sales stats were mixed. Official September retail sales revealed a slowing to 1.1% year-on-year, and Markit's October retail sales figures fell from 49.6 to 48.6.
US Dollar (USD)
The Pound to US Dollar exchange rate plunged on Monday morning as US markets reacted to the weekend's developments in the 2016 US Presidential race. After re-opening its case into Democrat Clinton's use of a private email server, the FBI concluded that no criminal charges would be pressed on Clinton.
As a result, markets opened on Monday with bets of a Clinton win increasing. As Clinton is seen as the 'status quo' candidate due to the similarity between her policies and President Obama's, this shift of bets towards Clinton improved market stability as well as the US Dollar.
The US election takes place on Tuesday and is still a close race. A surprise win for Republican Trump could shock global markets as the Brexit win did in June.
Canadian Dollar (CAD)
The Canadian Dollar finally got a welcome break on Monday morning as increased market optimism towards Tuesday's US Presidential election and an increase in oil prices bolstered 'Loonie' demand.
Prices of oil,
Canada
's most lucrative commodity, have plunged over the last week due to oversupply and lower hopes for the effects of OPEC's planned oil output cap. However, oil prices saw a 1% boost on Monday amid indications that OPEC would lay out the plans for its output cap in its next meeting. This gave the oil-correlated Canadian Dollar a leg up, but its gains may be limited if oil falls again.
Australian Dollar (AUD)
The Australian Dollar strengthened considerably on Monday, easily taking advantage of Sterling's limp trade and causing GBP/AUD to lose around half a cent in value.
This movement was largely due to an increase in bets that Democrat Hillary Clinton would win the US Presidency in Tuesday's 2016 election. As the 'status quo' candidate, strong Clinton performance lends itself to market stability, which in turn increases investor appetite for risky currencies like the 'Aussie'.
New Zealand
Dollar (NZD)
The Pound to New Zealand Dollar exchange rate tumbled on Monday due to an increase in demand for risky currencies as Tuesday's US Presidential election drew near.
The New Zealand Dollar struggled to fully capitalise on the risk rally however. Demand for the 'Kiwi' was limited by the market-wide expectation that the Reserve Bank of New Zealand (RBNZ) will cut NZ interest rates in its policy meeting this week. This means that regardless of who wins the election on Tuesday, the 'Kiwi' is unlikely to perform as strongly as other risky investments.
As of Monday, 7th November 2016, the Pound Sterling currency rates mentioned within this news item were as follows:
GBP EUR exchange rate was 1.1221, GBP USD exchange rate was 1.2398, GBP AUD exchange rate was 1.6065, GBP NZD exchange rate was 1.6897, and GBP CAD exchange rate was 1.6579.