Published: 7 Sep at 5 PM Tags: Euro, Dollar, Pound Sterling, America, UK, Eurozone, Australian Dollar, New Zealand Dollar, Canadian Dollar, Australia, New Zealand, USA, Canada,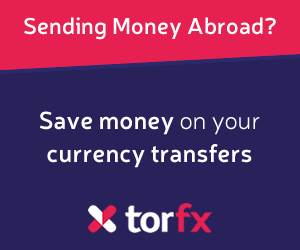 Pound Sterling (GBP)
The Pound saw another day of mostly limp trade on Thursday amid a lack of influential UK data.
However, despite strength in some major rival currencies, investors have been hesitant to continue selling the highly overvalued Pound either.
While Brexit uncertainties persist, analysts argue that Sterling is oversold and is more likely to recover during quieter market conditions than be pushed down much further. Economists speculate it would take considerably concerning UK news for markets to see another Pound selloff.
Euro (EUR)
The Pound to Euro exchange rate tumbled on Thursday as investors reacted to the latest European Central Bank (ECB) news.
The bank left monetary policy frozen as expected, but ECB President Mario Draghi hinted at the bank's plans for policy adjustment in a following press conference.
Draghi indicated that brief preliminary discussion on quantitative easing (QE) had already begun and that major decisions on adjusting the scheme would be made in October's ECB meeting.
This made markets optimistic about the Eurozone's economic outlook. Despite this however, GBP/EUR hasn't fallen far and the pair trends relatively close to the week's opening levels.
US Dollar (USD)
The Pound to US Dollar exchange rate continued to advance throughout Thursday's European session and hit a new one-month-high before markets closed for the day.
As investors continued to slowly buy the undervalued Pound from its lows, the US Dollar saw another session of weak trade.
The day's underwhelming US jobs data held back the 'Greenback'. More new jobless claims were made than expected. This was the highest number in over two years and was largely due to the hurricane that ravaged Texas in the last few weeks. On top of this, a strong Euro has weighed on the US Dollar.
Australian Dollar (AUD)
The Pound to Australian Dollar exchange rate spent most of the day fluctuating. While GBP/AUD has fallen from its weekly highs, the pair looks on track to sustain some gains due to the week's underwhelming Australian ecostats.
Australia
's July trade balance report saw the surplus drop, due to unexpected contractions in both imports and exports. Retail sales disappointingly stagnated in July, while the previous figure was revised down from 0.3% to 0.2%.
New Zealand
Dollar (NZD)
The Pound to New Zealand Dollar exchange rate hit a new weekly high on Thursday before slipping towards the end of the day.
The New Zealand Dollar has been especially volatile in recent sessions due to widespread uncertainty about New Zealand's upcoming general election. Previously seen as a near certain win for the ruling National Party, the opposition Labour Party has recently surged in popularity and is even ahead of the National Party according to some polls.
Canadian Dollar (CAD)
The Pound to Canadian Dollar plummeted on Wednesday as investors reacted to the Bank of
Canada
's (BOC) surprising decision to hike Canadian interest rates for the second time in three months.
Despite Thursday's underwhelming Canadian Ivey PMI, investors remained bullish on the 'Loonie' throughout the day and GBP/CAD trended near its lowest levels since January.
As of Thursday, 7th September 2017, the Pound Sterling currency rates mentioned within this news item were as follows:
GBP EUR exchange rate was 1.0897, GBP USD exchange rate was 1.3097, GBP AUD exchange rate was 1.6279, GBP NZD exchange rate was 1.8118, and GBP CAD exchange rate was 1.5877.