Published: 7 Aug at 1 PM Tags: Dollar, Pound Sterling, America, UK, USA, China, India, Japan,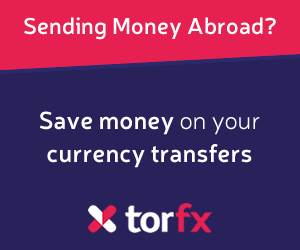 Over the last eight months the Yuan has advanced by 1.8 per cent against the US Dollar. Today, with the People's Bank of
China
supporting the Yuan's reference rate, the currency achieved an almost twenty-year high against its American counterpart.
The Chinese asset was also boosted by mounting speculation regarding the government's intention of opening national capital markets to foreign investors.
The PBOC's decision to strengthen the Yuan's daily fixing rate to 6.1726, in conjunction with a weaker US Dollar, saw the Yuan achieve 6.1221 against the US Dollar after briefly achieving an over nineteen-year high of 6.1203.
Earlier this week the State Administration of Foreign Exchange intimated that China will be forging on with capital-account convertibility.
In response to the Yuan's movement strategist Patrick Bennett remarked: 'The Dollar is overall a bit weaker and continued Yuan appreciation will help China to rebalance the economy. The internationalisation of the Yuan will need a balanced supply and demand as there's still plenty of money that wants to go into China. We believe the Yuan's equilibrium is at a stronger level. [...] The widening spread of the fix and spot suggests there's demand for both onshore Yuan and offshore Yuan.'
As Asian trade gets underway the Yuan could be affected by the publication of China's trade data.
Sources have implied that China's trade growth could slow in the second half of the year due to a pessimistic environment.
In other currency news, Japan's Yen hit a seven-week high against the US Dollar as the Bank of Japan's two-day policy meeting progressed while the British Pound advanced on its peers following the publication of the Bank of England's inflation report.
Meanwhile,
India
's Rupee moved away from yesterday's fresh record lows against the US Dollar, benefiting from speculation surrounding the new Governor of the Reserve Bank of India.
When prominent economist Raghuram Rajan takes charge in September it is expected that he will introduce additional measures for tempering the Rupee's volatility.
As of Wednesday, 7th August 2013, the Pound Sterling currency rates mentioned within this news item were as follows:
GBP USD exchange rate was 1.5491, GBP CNY exchange rate was 9.479, GBP INR exchange rate was 94.9893, and GBP JPY exchange rate was 149.5122.