Published: 7 Jun at 4 PM Tags: Euro, Dollar, Pound Sterling, America, Eurozone, Canadian Dollar, USA, Canada,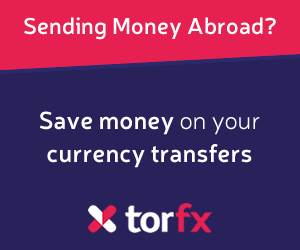 The Canadian Dollar has strengthened by 0.7% against its US relation after the Canadian economy added the largest amount of new jobs in a decade and as unemployment fell.
According to statistics
Canada
, employment rose by 95,000 in May smashing economist expectations by triple. The rise is the biggest since August 2002 with the jobless rate falling to 7.1% from 7.2%. The currency strengthened after the USA saw its overall unemployment rate rise even as payrolls went up. The US unemployment rate increased to 7.6%, up from 7.5% according to the US Labour Department.
A market analyst said of the US jobs data; "This is Loonie supportive, it will improve the outlook for Canada's economy and will justify some of the words from the new Bank of Canada Governor who said that rates will eventually rise. The rise in the jobless rate is a mild concern. Today's jobs number keeps uncertainty high over when the Fed might taper policy."
The US data has seen the 'Greenback' strengthen against a number of its most traded peers including the Euro and Pound Sterling.
The US data is thought to be good news for emerging commodity based currencies as the Federal Reserve is unlikely to curtail its monetary easing policies. A policy that has so far boosted demand for emerging assets as investors look to those currency's for their higher yields.
"What's made it a good number is the fact that it's not extreme on either side, and gives the prospect that investors are looking for, which is a continued slow recovery without any likelihood of any rapid rate rise by the federal government," said Rick Meckler, president of Liberty View Capital Management in New Jersey.
As of Friday, 7th June 2013, the Pound Sterling currency rates mentioned within this news item were as follows:
GBP EUR exchange rate was 1.177, GBP USD exchange rate was 1.5559, and GBP CAD exchange rate was 1.5869.