Published: 7 Jun at 10 AM Tags: Euro, Dollar, Pound Sterling, America, UK, Eurozone, Australian Dollar, New Zealand Dollar, Canadian Dollar, Australia, New Zealand, USA, Canada, China, Germany, Japan, South Africa,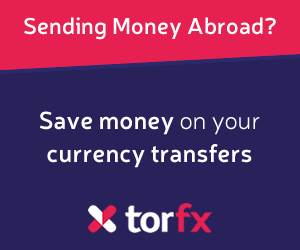 Pound Sterling
GBP/USD – Trading Higher, 1.5580
After being boosted earlier in the week by a stream of better-than-expected UK economic data the Pound strengthened against the majority of its currency rivals yesterday as the Bank of England left rates and policy unaltered. This morning data has shown that the UK posted a smaller than expected trade deficit in April. Sterling could fluctuate this afternoon in response to US developments.
US Dollar
USD/GBP – Trading Lower, 0.6420
The 'Greenback' notably weakened against the Japanese Yen overnight. The safe-haven currency is also trading lower against the Pound and Euro after the European currencies were boosted by home grown developments. Significant market volatility and US Dollar movement can be expected to occur following the publication of US non-farm payrolls data at 13:30 GMT.
Euro
EUR/USD – Trading Higher, 1.3243
An optimistic statement issued by the European Central Bank regarding the Eurozone's economic outlook pushed the Euro to multi-week highs against several of its peers. While German industrial production data could be responsible for Euro movement this morning investors will largely be waiting for this afternoon's US news.
Australian Dollar
AUD/JPY – Trading Lower, 91.7607
The expectation that tomorrow's Chinese data will show a slump in the nation's imports lessened the appeal of the Australian Dollar and saw it fall by 1 per cent against the Yen during the local session. Signs of a slowdown in the Australian economy and speculation regarding the Federal Reserve trimming stimulus have weighed heavily on the South Pacific currency this week.
New Zealand
Dollar
NZD/USD – Trading Slightly Higher, 0.7979
Despite advancing modestly on its US counterpart during local trade, the New Zealand Dollar is set for a weekly decline of 2.4 per cent. The most likely cause of additional 'Kiwi' movement as we head into the weekend is this afternoons US employment report.
Canadian Dollar
CAD/USD – 'Loonie' Stronger, 0.9742
As the new Governor of the Bank of
Canada
asserted that rates will rise as the economy grows the Canadian Dollar broadly strengthened. Stephen Poloz comments allowed the 'Loonie' to post its most significant gain against the US Dollar for almost a year.
Japanese Yen
USD/JPY – Yen Stronger, 96.6800
With Japanese Finance Minister Taro Aso stating that he currently had no intention of weakening the Yen the Asian currency was able to extend its advance against the US Dollar. The Yen is now in line to post its biggest five-day advance against its US rival for three years.
South African Rand
ZAR/USD – Little Changed, 9.9201
The Rand was little changed as trade began on Friday with investors awaiting the all important publication of the US non-farm payrolls report, but the commodity-driven currency did weaken against a bullish Euro.
As of Friday, 7th June 2013, the Pound Sterling currency rates mentioned within this news item were as follows:
GBP EUR exchange rate was 1.177, GBP USD exchange rate was 1.5559, GBP AUD exchange rate was 1.638, GBP NZD exchange rate was 1.9715, GBP CAD exchange rate was 1.5869, GBP CNY exchange rate was 9.543, GBP JPY exchange rate was 151.8254, and GBP ZAR exchange rate was 15.4918.