Published: 7 Jun at 4 PM Tags: Euro, Dollar, Pound Sterling, America, UK, Eurozone, Australian Dollar, New Zealand Dollar, Canadian Dollar, Australia, New Zealand, USA, Canada, Russia,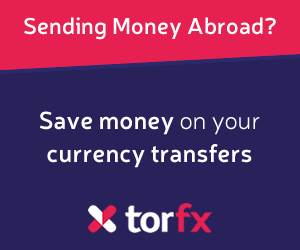 Pound Sterling (GBP)
The Pound's advance on Wednesday afternoon was triggered by an earlier Opinium poll, which predicted a 7-point election lead for the Conservatives. This was considered a more stable estimate than a prior Survation poll, which forecast a single point difference between the Tories and Labour.
Most of Thursday could bring tepid Pound movement, before constituencies start being declared on Thursday night into Friday. If early results make a Conservative win look likely, then the Pound could appreciate strongly.
Euro (EUR)
Wednesday saw the Euro drop sharply in demand, posting a moderate loss against the Pound and a smaller decline against the US Dollar.
This sudden drop in confidence came after a Bloomberg report on the European Central Bank (ECB). Bloomberg forecast that the ECB would be downgrading its inflation outlook, which would lower the chances of policy tightening in the future.
This theory will be tested on Thursday, when the ECB holds its June policy meeting. If forecasts for inflation do fall, then the Euro could slide against peers.
US Dollar (USD)
The US Dollar has given a mixed performance on Wednesday, falling against the Pound but making minor gains against the Euro. This uncertainty comes after a rise in US crude oil stocks, which has lowered export prices for US producers.
As with the UK and Eurozone, Thursday will also bring a major event for the US. Former FBI Director James Comey will be starting his testimony to Congress. Comey was fired by President Trump in May, but could put the President in the spotlight if he discusses links between the 2016 Trump campaign and Russia.
If Comey's comments do put Trump in a negative light, then confidence in the President could fade, weakening the US Dollar.
Australian Dollar (AUD)
Australian Dollar demand was extremely high on Wednesday, thanks to positive GDP growth figures for Q1. Although these showed a national economic slowdown, their positive state meant that Australian had grown uninterrupted for 103 quarters.
The Australian Dollar skyrocketed on the news, but losses could be incoming on Thursday's trade data. The trade balance for April is forecast to show a major surplus reduction, which could trigger an AUD slide.
New Zealand
Dollar (NZD)
The New Zealand Dollar made moderate gains against the Pound and US Dollar on Wednesday. This advance was mainly caused by US Dollar weakness, which drove up demand for the higher-risk NZD.
With no more major NZ data out this week, future gains could be caused by sharp US Dollar declines.
Canadian Dollar (CAD)
With the US's crude oil stock data pushing down global oil costs, the Canadian Dollar slumped in demand on Wednesday. In context, these major CAD losses came after oil prices crashed from over $48 per barrel to almost $46 per barrel.
Thursday's Canadian news will focus on the Bank of
Canada
(BOC) press conference. If policymakers are optimistic about the Canadian economy, then the Canadian Dollar could appreciate against peers.
As of Wednesday, 7th June 2017, the Pound Sterling currency rates mentioned within this news item were as follows:
GBP EUR exchange rate was 1.1508, GBP USD exchange rate was 1.2956, GBP AUD exchange rate was 1.7166, GBP NZD exchange rate was 1.8003, GBP CAD exchange rate was 1.75, and GBP RUB exchange rate was 73.9722.