Published: 7 May at 1 PM Tags: Euro, Dollar, Pound Sterling, America, UK, Eurozone, Australian Dollar, New Zealand Dollar, Canadian Dollar, Australia, New Zealand, USA, Canada, Germany, Japan, South Africa,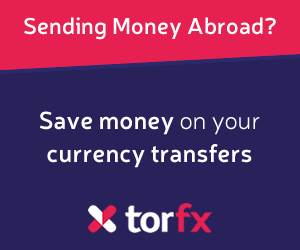 Pound Sterling
GBP/USD – Trading in the Region of 1.6961
Although UK news was limited on Wednesday, the Pound approached a nine-week high against the Euro and remained close to a four and a half year high against the US Dollar. Sterling was supported by yesterday's impressive services report and speculation surrounding the Bank of England's upcoming policy meeting.
US Dollar
USD/GBP – Trading in the Region of 0.5896
The US Dollar came under pressure today as investors bet that Federal Reserve Chairwoman Janet Yellen would deliver a dovish testimony to the Economic Committee. If this assessment proves to be accurate the 'Buck' could lose ground against its most traded currency counterparts.
Euro
EUR/USD – Trading in the Region of 1.3926
German factory orders and construction output figures might have disappointed expectations but the Euro was little-changed against the US Dollar during the local session. The EUR/GBP pairing was slightly softer however as the Pound retained yesterday's gains.
Australian Dollar
AUD/USD – Trading in the Region of 0.9336
Less-than-impressive domestic retail sales and construction reports piled pressure on the Australian Dollar overnight and the 'Aussie' closed trading in a weaker position against peers like the Pound, Euro and US Dollar.
New Zealand
Dollar
NZD/USD – Trading in the Region of 0.8671
As New Zealand's unemployment rate didn't decline as forecast, and as Reserve Bank of New Zealand Governor Graeme Wheeler attempted to talk down the 'Kiwi', the South-Pacific currency broadly softened overnight.
Canadian Dollar
CAD/USD – Trading in the Region of 0.9187
While the Canadian Dollar was moderately boosted by yesterday's US trade data, the CAD/GBP pairing failed to advance. Today's Canadian building permits report could have a moderate impact on the 'Loonie'.
Japanese Yen
USD/JPY – Trading in the Region of 101.5100
Ahead of Fed Chairwoman Janet Yellen's speech the Yen was close to a three-week high against the US Dollar. The Yen was little affected by the news that Japan's measure of services fell into contraction territory in April.
South African Rand
USD/ZAR – Trading in the Region of 10.5175
The Rand firmed against a struggling US Dollar yesterday following the release of slightly disappointing US trade data. With South African markets closed, movement in the emerging market asset is limited.
As of Wednesday, 7th May 2014, the Pound Sterling currency rates mentioned within this news item were as follows:
GBP EUR exchange rate was 1.2188, GBP USD exchange rate was 1.6956, GBP AUD exchange rate was 1.8184, GBP NZD exchange rate was 1.9606, GBP CAD exchange rate was 1.8479, GBP JPY exchange rate was 172.6845, and GBP ZAR exchange rate was 17.7275.