Published: 7 Apr at 5 PM Tags: Euro, Dollar, Pound Sterling, America, UK, Eurozone, Australian Dollar, New Zealand Dollar, Australia, New Zealand, USA, Germany, Italy,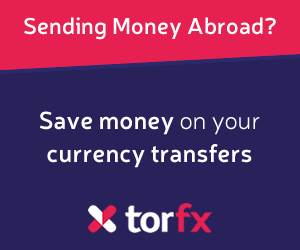 Pound (GBP)
The Pound (GBP) struggled today following Prime Minister Boris Johnson's admittance to hospital last night, which soon escalated to him being moved to intensive care.
Consequently, Sterling investors became jittery as the PM's health remained in balance, despite Downing Street's assurance that his condition remains stable. With the UK's figurehead temporarily absent, however, this left GBP struggling to make any significant gains against its peers today.
Euro (EUR)
The Euro (EUR) also failed to make much headway after the Eurogroup meeting of 27 finance ministers rejected the 'coronabond' joint debt programme in favour of a virus rescue plan.
As a result, Euro investors have become increasingly jittery about the European Union's solidarity after the coronabonds proposition was rejected by northerly states like
Germany
, Austria and the Netherlands.
Meanwhile, however, coronavirus-related deaths in both
Italy
and
Spain
have shown signs of easing off. Consequently, we could see the Euro edge higher as the bloc's economic outlook moderately improves.
US Dollar
The US Dollar (USD) suffered from an improvement in risk sentiment today, with investors flocking to riskier assets as coronavirus-related deaths throughout Europe have shown signs of plateauing.
The 'Greenback' has also been compromised by what is being perceived as America's 'peak' week for coronavirus cases, with the nation set to face an increasing onset of Covid-19 infections in the next few days.
Australian Dollar
The Australian Dollar (AUD) rose against many of its peers today after the Reserve Bank of
Australia
(RBA) held its interest rates at a record low of 0.25%. This relieved many 'Aussie' investors as the Australian Government continues to take measures to stimulate the economy.
The risk-sensitive AUD also benefited from news of plateauing coronavirus cases throughout Europe, including Italy, Spain and Germany.
The New Zealand Dollar (NZD) similarly benefited from a boost in risk sentiment. However, the risk-averse 'Kiwi' is likely to remain volatile as the NZ economic outlook continues to darken as the nation faces a continued lockdown.
Meanwhile, the release of the NZ Global Dairy Trade Index, which rose to a better-than-expected 1.2%, provided a boost for NZD.
As of Tuesday, 7th April 2020, the Pound Sterling currency rates mentioned within this news item were as follows:
GBP EUR exchange rate was 1.1332, GBP USD exchange rate was 1.2342, GBP AUD exchange rate was 2.0019, and GBP NZD exchange rate was 2.0668.