Published: 7 Mar at 5 PM Tags: Euro, Dollar, Pound Sterling, America, UK, Eurozone, Australian Dollar, New Zealand Dollar, Canadian Dollar, Australia, New Zealand, USA, Canada,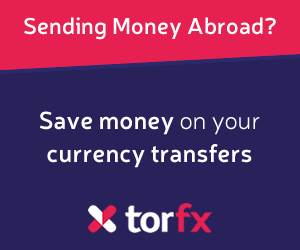 Pound Sterling (GBP) Weighed Down as Brexit Negotiations Reach an Impasse
The Pound (GBP) slipped against a handful of currencies over the course of the day.
Sterling remained weighed down following a speech from the Bank of England's (BoE) Silvana Tenreyro in which she emphasised the bank was more likely to cut rates in the case of a no-deal Brexit.
The UK currency was also hit by reports that Brexit negotiations had reached an impasse in Brussels, and it was unlikely anything will change over the next 48 hours.
Pound Euro (GBP/EUR) Exchange Rate Rises as ECB Slashes Growth Forecast
The Pound Euro (GBP/EUR) exchange rate rose this afternoon following the European Central Bank's (ECB) interest rate decision in which it kept rates unchanged at 0%.
Sentiment in the single currency was hammered as the ECB slashed its growth forecast for 2019 from the previous 1.7% growth to 1.1%.
There was also a change in guidance on rates, which has now changed from keeping rates steady 'through the summer of 2019' to 'interest rates to remain at their present levels at least through the end of 2019.'
Pound US Dollar (GBP/USD) Exchange Rate Slips as US Productivity Rises
The Pound US Dollar (GBP/USD) exchange rate slipped over the course of Thursday's session.
This afternoon, the 'Greenback' was buoyed by a slew of positive US data releases, with a focus on non-farm productivity.
The final quarter of 2018 boasted better-than-forecast productivity, rising by 1.9% and the number of Americans filing for unemployment fell last week.
This increased demand for the US Dollar as it showed a strong labour market despite signs that jobs growth was slowing.
Pound Canadian Dollar (GBP/CAD) Exchange Rate Falls as CAD Buoyed on Oil Price Rise
The Pound Canadian Dollar (GBP/CAD) exchange rate fell over the course of Thursday, as Brexit pessimism dragged on Sterling.
The Canadian Dollar rose as oil prices increased on the back of OPEC-led supply cuts.
Meanwhile, the value of Canadian building permits contracted by a worse-than-forecast -5.5% in January, which did little to stop 'Loonie' rising against Sterling.
Pound Australian Dollar (GBP/AUD) Exchange Rate Slides following Australia's Second Highest Trade Surplus on Record
The Pound Australian Dollar (GBP/AUD) exchange rate slipped over the course of the day as Brexit tensions weighed heavy on Sterling.
January's retail sales figures showed that sales rose by a lower-than-forecast 0.1% following December's contraction of -0.4%.
However, Australia's January trade surplus surged to its second highest level on record thanks to gold.
Pound New Zealand Dollar (GBP/NZD) Exchange Rate Slips despite Potential US-North Korea Tensions
The Pound New Zealand Dollar (GBP/NZD) exchange rate slipped over the course of the day despite reports suggesting there could be further tension between the US and North Korea.
Reports from South Korean media said cargo vehicles had been spotted moving around a factory in Sanumdong, Pyongyang.
The North Korean site had previously produced the first intercontinental ballistic missiles (ICBMs) that had the capability of reaching the US – which should have had the effect of increasing risk sentiment.
As of Thursday, 7th March 2019, the Pound Sterling currency rates mentioned within this news item were as follows:
GBP EUR exchange rate was 1.169, GBP USD exchange rate was 1.3091, GBP AUD exchange rate was 1.8635, GBP NZD exchange rate was 1.9361, and GBP CAD exchange rate was 1.7605.