Published: 7 Mar at 10 AM Tags: Euro, Dollar, Pound Sterling, America, UK, Eurozone, Australian Dollar, New Zealand Dollar, Canadian Dollar, Australia, New Zealand, USA, Canada, Germany,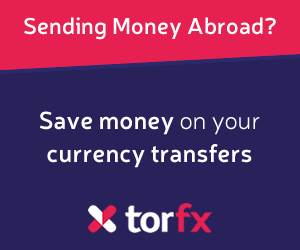 Pound Sterling
It was reported last Friday that the European Union currently dominates more of Britain's public consciousness than at any other point of the past 13 years. As the historic Referendum vote is a mere three months away, these concerns can hardly be called surprising. As time draws closer to the June 23rd vote, demand for GBP has been starting to struggle, with the currency registering unreliable gains and just barely managing to hold steady in many of its pairings. Those engaging in profit-taking last week were able to drive the Pound slightly higher against the US Dollar and Euro despite a run of weak UK data releases.
However, as of Friday a lack of domestic data once again leaves Sterling at the mercy of the British publics' worries and the strength of foreign economies.
US Dollar
As anticipated last week, Friday's biggest US data release was the nonfarm payroll report for February. Not only was the report of 242k hugely positive, but it eclipsed the already optimistic forecast of 193k.
Public and economic fear that the US economy was not ready for last December's monumental interest-rate hike were alleviated by this positive release – as it proved that the labour market of the world's largest economy was not already slowing. Despite this, the US Dollar was not high in demand as weak wage growth made it evident to many analysts that the Federal Reserve would not take further interest rate action over the next few months.
Average earnings slowed from 2.5% to 2.2%, surprising investors and decreasing the odds of the central bank introducing another interest rate hike in March. However, traders still believe there is a 52% chance that the rates will be raised in September 2016.
Following this data, the Pound was able to rise by about half a cent in the 'Cable' pairing.
Euro
The GBP/EUR exchange rate did not move considerably in either direction throughout Friday and has remained that way through Monday morning.
PMI releases showed that Eurozone performance in the retail sector had bounced back from its January contraction of 48.9 to a positive result of 50.1 in February, while German construction output sailed strongly from 57.9 to 59.6.
Despite higher-than-expected German factory releases on Monday morning, the Euro is unlikely to outperform Sterling in the coming week as investors speculate on the steps the European Central Bank will take in order to boost the European economy. The GBP/EUR pairing is likely to strengthen while markets wait for stimulus from the upcoming ECB meeting – which could have a significant effect on whether traders buy or sell the shared currency. Significant ECB action could cause EUR to weaken as investors sell to make profit, but underwhelming announcements will motion a likely recovery for the Euro.
It's possible that Euro confidence will fall further after Monday morning's Investor Confidence release undercut forecasts of 8.3 considerably, releasing even lower than February's 6.0 at a disappointing 5.5.
Australian Dollar
The GBP/AUD pairing dropped by over -150 pips on Friday, continuing on the 10-month low trend as Federal Reserve hike rate bets calmed and investors chose to buy into the riskier Australian Dollar in attempts to make profits. The 'Aussie' also rose slightly as a result of its domestic retail sales report. While consumer spending did not rise to the 0.4% predicted, its 0.3% result was still enough to strengthen AUD after poor December results.
Monday's
Australia
data had little impact on AUD trading and Sterling was trending statically against its South Pacific counterpart on Monday.
New Zealand
Dollar
The Pound to New Zealand Dollar exchange rate declined through the 2nd of March until the end of the week – thought to be a result of investors favouring the risky nature of the 'Kiwi' after US releases implied a lack of considerable growth (and therefore steady US interest rates) in the near future.
GBP began to regain strength over NZD on Monday morning on speculation the 'Kiwi's recent uptrend may have been overdone.
Canadian Dollar
The Pound weakened against the Canadian Dollar throughout Friday as bets on Federal Reserve rate hikes eased and investors looked to other currencies.
Canada
's 'Loonie' was also able to benefit from increased chances that the policymakers in the Bank of Canada may not move on interest rates this week.
The GBP/CAD exchange rate continued to weaken as of Monday morning as confidence in the CAD improved further.
As of Monday, 7th March 2016, the Pound Sterling currency rates mentioned within this news item were as follows:
GBP EUR exchange rate was 1.2949, GBP USD exchange rate was 1.4259, GBP AUD exchange rate was 1.9126, GBP NZD exchange rate was 2.1023, and GBP CAD exchange rate was 1.8958.