Published: 7 Feb at 3 PM Tags: Euro, Dollar, Pound Sterling, America, UK, Eurozone, Australian Dollar, New Zealand Dollar, Canadian Dollar, Australia, New Zealand, USA, Canada, Germany,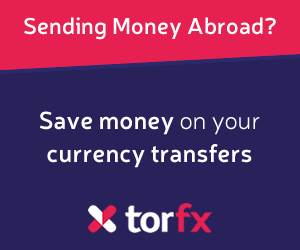 Sterling
The Pound (GBP) found itself sliding against the majority of its peers on Wednesday morning following the release of the UK's latest house price figures
Figures published by Halifax this morning revealed that UK house prices stumbled an additional 0.6% last month, with Brexit anxiety appearing to be major factor in the decline as consumers refrain from making large financial commitments.
However Sterling rallied in the afternoon as NIESR revised its UK growth forecast up from 1.7% to 1.9% for the next two years.
Thursday will see the Bank of England (BoE) hold its first policy meeting of the year, with GBP likely to soar if policymakers hint at the possibility of hiking rates in 2018.
Euro
Despite some early volatility the Pound Euro (GBP/EUR) exchange rate appears to be holding steady this afternoon as
However the single currency's gains were trimmed slightly by the release of
Germany
's latest industrial production figures, which showed that factory output slowed faster than expected in December.
The Euro may also face some setback on Thursday as well as Germany's trade balance is forecast to show that the nation's trade surplus narrowed at the end of last year.
US Dollar
Sterling stumbled against the US Dollar (USD) on Wednesday as the 'Greenback' continued to mount a healthy recovery.
USD was aided by a speech from New York Federal Reserve President Willian Dudley, who seemed largely unfazed by the recent slump in the US stock markets, suggesting that he may support accelerating the pace of rate hikes this year.
There will be another round of speeches held on Thursday, with the US Dollar expected to continue to rally if policy makers remain confident in the chances of up to four rates hikes this year.
Canadian Dollar
After soaring on Tuesday following a tumble in
Canada
's Ivey PMI the Pound Canadian Dollar (GBP/CAD) exchange rate found itself forced to relinquish much of these gains on Wednesday, with CAD bolstered by a strong than expected uptick in Building approvals.
The 'Loonie' could stumble in the second half of the week however as economists forecast that Friday's data will show that Canada's unemployment rate rose in January.
Australian Dollar
The Pound Australian Dollar (GBP/AUD) exchange rate was met by volatility during the European session on Wednesday as investors continued to digest the language used by the Reserve Bank of
Australia
's (RBA) in its latest rate decision on Tuesday.
While Analysts agree that the next move from the bank will be to tightening rates many are split on whether the RBA will deliver a rate hike this year.
The Pound briefly fell to a new three-week low against the New Zealand Dollar (NZD) on Wednesday as New Zealand's unemployment rate fell lower than expected.
Data showed that the jobless rate dipped to a nine-year low of 4.5% in the fourth quarter, although the 'Kiwi's gains were tempered by the accompanying earning's figures that showed that wage growth slowed over the same period.
Meanwhile the NZD exchange rate may tumble overnight on Wednesday as the Reserve Bank of New Zealand (RBNZ) holds its latest policy meeting, with the bank forecast to remain dovish on the prospect of hikes later in the year.
As of Wednesday, 7th February 2018, the Pound Sterling currency rates mentioned within this news item were as follows:
GBP EUR exchange rate was 1.1315, GBP USD exchange rate was 1.3879, GBP AUD exchange rate was 1.7751, GBP NZD exchange rate was 1.9196, and GBP CAD exchange rate was 1.744.