Published: 6 Oct at 2 PM Tags: Euro, Dollar, Pound Sterling, America, UK, Eurozone, USA, Germany,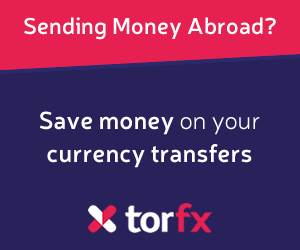 Pound Sterling (GBP)
The Pound Sterling has struggled to make any healthy gains ever since two Bank of England policymakers gave dovish speeches on Thursday. Ben Broadbent and Kristin Forbes both intimated that the UK wasn't ready for a rate increase for the foreseeable future and that an improvement in inflation is needed before the BoE can consider normalising monetary policy.
Friday's British data hasn't helped matters for those invested in the Pound. The Composite PMI was forecast to drop from the previous figure of 59.3 to 58.2, but the actual result showed further declination to 57.4.
Similarly the Services PMI fell beyond the market consensus of a drop from 60.5 to 59, with the actual result dropping to 58.7. Given that services account for the vast majority of the British economy this declination is a blow for those invested in Sterling.
US Dollar (USD)
Anxieties that traders had over-purchased the US Dollar amid speculation that the Federal Reserve might increase rates in early 2015 caused traders to pare back the bullish 'Buck' (USD). Recent econstat results suggest that traders had been overzealous in their hunger for the American currency.
However, those small losses were quickly clawed back on Friday after US labour market data printed beyond expectations. Change in Non-Farm Payrolls was forecast to increase from 180, 000 to 215, 000, but the actual result showed a huge jump to 248, 000. A surge in new Non-farm Payrolls suggests rising employment and potential inflation pressures, which the Fed often counters with rate increases.
Also the Unemployment Rate eclipsed the market consensus of a continuation of the previous 6.1% having positively declined to 5.9%.
Euro (EUR)
Despite the European Central bank electing to hold the record-low 0.05% bank rate and introduce more stimulus in the form of purchasing asset-backed securities and covered bonds; the Euro managed to appreciate a little on Thursday. This is likely to be as a result of trader relief amid fears of a full-blown quantitative easing scheme getting introduced.
Friday's European data was reasonably positive. The German Composite and Services PMIs improved upon the previous figures, and Eurozone Retail Sales eclipsed the median market forecast of an increase from 0.5% to 0.7%, with the actual result reaching 1.9%.
However, protests against the ECB in Naples (home to the ECB President Mario Draghi) has softened demand for the single currency.
As of Monday, 6th October 2014, the Pound Sterling currency rates mentioned within this news item were as follows:
GBP EUR exchange rate was 1.2709, GBP USD exchange rate was 1.6082,