Published: 6 Sep at 4 PM Tags: Euro, Dollar, Pound Sterling, America, UK, Eurozone, Canadian Dollar, USA, Canada, India,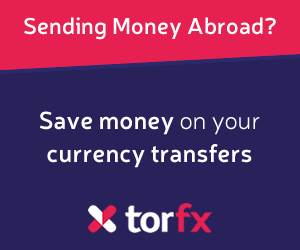 All week investors have been waiting for the US non-farm payrolls report. It was hoped by some that the data would show a strong improvement in US employment and add to the case for the US Federal Reserve tapering stimulus this month.
However, not only did the US economy add less jobs than expected in August, July's figure was also negatively revised.
Rather than the 180,000 gain forecast, US employment increased by 169,000 last month.
July's advance was negatively revised to 104,000.
Although the unemployment rate eased from 7.4 to 7.3, the participation rate also fell, making it a bad set of results all round.
As currency strategist Brian Daingerfield commented; 'Not only did the headline number in August disappoint expectations, we also had a poor set of revisions. Markets are going to start to question whether or not the Fed will be tapering. This is putting pressure on the Dollar.'
However, senior analyst Kikuko Takeda is confident that the Fed will plough on with its plans. Takeda asserted: 'The Dollar's strength will continue. The Fed is not looking for positive data to support the case for tapering, but it go ahead with the plan unless there is particularly bad news.'
After the US data was published
India
's Rupee advanced to a two-week high against its North American counterpart.
The Pound was also able to post a notable gain against the 'Greenback' while the British asset briefly hit a 7-month high against the Euro.
However, gains against the Canadian Dollar were limited as the commodity driven asset was supported by positive domestic data.
In a reversal of fortunes, the Canadian economy added almost three times as many jobs as forecast in August, with a gain of 59,200 positions helping the unemployment rate fall to 7.1 per cent and increasing the odds of the Bank of
Canada
increasing rates in the months ahead.
As of Friday, 6th September 2013, the Pound Sterling currency rates mentioned within this news item were as follows:
GBP EUR exchange rate was 1.186, GBP USD exchange rate was 1.5632, GBP CAD exchange rate was 1.6282, and GBP INR exchange rate was 102.2507.