Published: 6 Aug at 5 PM Tags: Euro, Dollar, Pound Sterling, America, UK, Eurozone, Australian Dollar, New Zealand Dollar, Canadian Dollar, Australia, New Zealand, USA, Canada, Germany,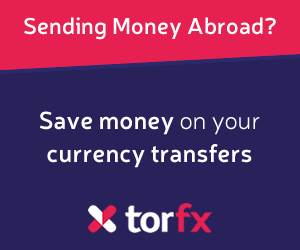 Pound (GBP)
The Pound (GBP) rose today after the Bank of England (BoE) held its interest rate at 0.1%. However, the BoE also stated that Britain had fared better-than-expected from the Covid-19 crisis.
In other UK economic news, today saw the release of the UK construction PMI for July, which beat forecasts and rose from 55.3 to 58.1. As a result, GBP investors have become more optimistic that the construction sector could be on the road to recovery.
Euro (EUR)
The Euro (EUR) benefited from a stronger-than-expected uptick in
Germany
's factory orders for June today, with the figure rising from 10.4% to 27.9% month-on-month.
Claus Vistesen, chief eurozone economist at Pantheon Macroeconomics, commented on the data:
'The jump in orders leaves new orders just over 10% below its pre-crisis level at the end of Q2, which makes sense to us. We suspect this will be reflected in tomorrow's report for June industrial production, which is now looking as if it will surprise to the upside. Overall, new orders plunged by 22.8% quarter-on-quarter in Q2, and we're looking for a rebound in Q3, at just under 25%.'
US Dollar (USD)
The US Dollar (USD) edged higher today following the release of the US initial jobless claims figures for July, which beat forecasts and fell to a better-than-expected 1,186 thousand. As a result, 'Greenback' investors have become more hopeful for America's economic recovery from the Covid-19 crisis.
Meanwhile, the US Dollar remains sensitive to risk-sentiment today. With growing hopes that the world's economy could fare better-than-expected, investors have begun to turn to riskier assets, thus clipping some of the safe-haven appeal of the 'Greenback'.
Canadian Dollar (CAD)
The Canadian Dollar (CAD) has benefited from climbing oil prices today, with
Canada
's economy being particularly reliant on the price of oil, being one of the world's major exporters.
Oil prices climbed to their highest level in nearly two weeks following an explosion at Lebanon's main port near Beirut. As a result, this stoked fears of instability in the region, and has since boosted the price of oil.
In Canadian economic news, today saw the release of the Canadian exports figures for June, which beat forecasts and rose to $39.71 billion.
Australian Dollar (AUD)
The Australian Dollar (AUD) struggled today owing to growing fears over
Australia
's domestic economy. With fears that unemployment woes will continue in the coming months, 'Aussie' investors have become more skittish.
Joel Kruger, analyst at LMAX Exchange, commented:
'[W]ith the risk outlook shaky, and worry associated with the coronavirus ticking back up (as reflected by the latest measures in Victoria), we suspect additional upside will be limited for the time being.'
The New Zealand Dollar (NZD) suffered from rising fears over a 'second wave' of the coronavirus. As a result, this has clipped demand for the risk-averse 'Kiwi' which would suffer if the global economy faces another setback.
As of Thursday, 6th August 2020, the Pound Sterling currency rates mentioned within this news item were as follows:
GBP EUR exchange rate was 1.1061, GBP USD exchange rate was 1.3143, GBP AUD exchange rate was 1.817, GBP NZD exchange rate was 1.9658, and GBP CAD exchange rate was 1.749.