Published: 6 Jul at 11 AM Tags: Euro, Dollar, Pound Sterling, America, UK, Eurozone, USA, Greece,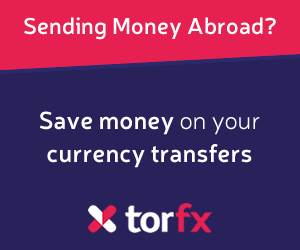 Pound Sterling (GBP)
Despite moderate concerns that the British economy could suffer from diminished exports to the Eurozone with heightened potential for a Greek exit, the Pound strengthened versus many of its peers on Monday morning. The appreciation can be linked to New Car Registrations having hit a record 7.0% half-year advance. The increase in car sales has been linked to higher domestic demand from British made vehicles. Mike Hawes, SMMT Chief Executive, said, 'It is still a great time to buy a new car in the UK, and it is encouraging to see more consumers choosing British models.'
With an absence of influential British economic data on Monday, and with market volatility dampened amid uncertainties in Europe, the Pound is unlikely to significantly gain ahead of Tuesday's Gross Domestic Product estimate. British Industrial and Manufacturing Production will also be of interest to those invested in the British asset.
Euro (EUR)
The shared currency softened across the board after
Greece
vote 61% in favour of saying 'No' to the austerity measures proposed by Greece's creditors. Market volatility reduced significantly upon the news amid heightened uncertainty regarding Greece's future as a member of the Eurozone, the potential fallout from a Greek exit and the political contagion to other smaller currency bloc members who have already suffered from harsh austerity measures.
The European Central Bank (ECB) is set to make a decision on whether to continue the Emergency Liquidity Assistance (ELA) which is currently preventing complete financial collapse in the Hellenic nation. Greek Prime Minister Alexis Tsipras has very little time to secure a deal to unlock aid, but there's no guarantee European finance ministers will be willing to compromise just because Greece voted against austerity. For the Euro to work, the Eurozone commission can't be seen to relax the rules for one country whilst rigidly imposing different rules on another.
US Dollar (USD)
In response to the turmoil and mounting uncertainty as to whether the 19-nation currency bloc becomes 18, the US Dollar rallied amid demand for safe-haven assets. The Dollar is likely to strengthen irrespectively of domestic data publications until more is known about the Greek situation. With that being said, however, the ISM Non-Manufacturing Composite will be of interest to those invested in the 'Greenback' and is likely to provoke Dollar volatility.
As of Monday, 6th July 2015, the Pound Sterling currency rates mentioned within this news item were as follows:
GBP EUR exchange rate was 1.4115, GBP USD exchange rate was 1.5604,