Published: 6 Jun at 11 AM Tags: Euro, Dollar, Pound Sterling, America, UK, Eurozone, Australian Dollar, New Zealand Dollar, Canadian Dollar, Australia, New Zealand, USA, Canada, China,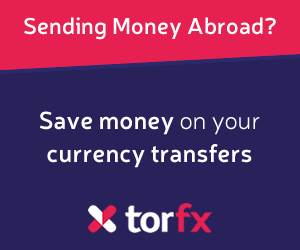 Sterling
A report released on Friday signalled a welcome boost in the UK services sector, trumping forecasts for May. The Pound was unable to make substantial gains, however, as risk sentiment dominated currency movement.
After April's three-year low of 52.3, the services sector rebounded to a healthy 53.5. A third of UK businesses claim they are seeing a tangible impact due to the upcoming referendum, signalling a possible economic upswing should we vote to remain. Analysts forecast a decrease in quarterly growth from 0.4% to 0.2%.
Euro
Following the upset caused by US non-farm payrolls increasing at a less than desirable rate last month, GBP/EUR slumped over a cent as inter-European trade bolstered the common currency.
The US Dollar slid 200 pips against the Euro, in turn causing the Euro to track higher against Sterling. Even with Eurozone retail data showing a 0.4% decrease, running contrary to analysts forecast of a 0.3% increase to 2.1%, the currency held its ground against the majors.
US Dollar
Sterling made some ground against the Dollar as shock US non-farm payrolls figures impacted the prospect of a Fed rate hike taking place this month. With the lowest number of new jobs added for nearly six years, even a favourable 2.5% wage growth number failed to reinforce the 'Buck'.
With hawkish rhetoric continuing from the mouths of Federal Reserve officials, May's job report may change their tune as it shows a fragility in the US economy. Fed officials have been toying with the idea that the economic climate is stronger than the market lets on yet recent reports show the Fed may not be on the ball.
Hopefully the landscape will be cleared somewhat this afternoon with Chairwoman Yellen's planned speech, though we could expect to see the Dollar tank to some extent if the Fed returns to a dovish outlook.
Canadian Dollar
Investor risk appetite caused the 'Loonie' to rally nearly half a cent against the Pound on Friday. Disappointing US NFP figures saw the US Dollar wounded and afforded risk-correlated currencies such as CAD a related strengthening due to the prospect of the price of US borrowing staying stable for now.
Australian Dollar
An increase in global risk sentiment due to disappointing US NFP figures also saw the 'Aussie' Dollar advance against Pound Sterling. GPB/AUD lost nearly two cents, dropping the pairing to a fortnightly low. Experts pushing back the expected date of a Fed rate hike and a separate report showing a hearty increase in
Australia
's services sector both served to increase 'Aussie appeal further.
New Zealand
Dollar
As before, the increase in investor riskiness has served to bolster the 'Kiwi', helping the New Zealand Dollar climb nearly 3 cents against the Pound. New Zealand's second biggest trading partner,
China
, released disappointing services data but it proved inconsequential next to the market shaking NFP release.  
As of Monday, 6th June 2016, the Pound Sterling currency rates mentioned within this news item were as follows:
GBP EUR exchange rate was 1.2728, GBP USD exchange rate was 1.4453, GBP AUD exchange rate was 1.9609, GBP NZD exchange rate was 2.0914, GBP CAD exchange rate was 1.8529, and GBP CNY exchange rate was 9.4865.