Published: 6 Feb at 4 PM Tags: Euro, Dollar, Pound Sterling, America, UK, Eurozone, Australian Dollar, New Zealand Dollar, Canadian Dollar, Australia, New Zealand, USA, Canada, Germany,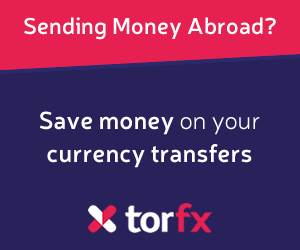 Pound Sterling (GBP)
The Pound opened trading on Tuesday in a relatively stable position, but soon fell across the board when German MEP Manfred Weber declared that there was little clarity about Brexit.
Weber was specifically referring to the UK government's sometimes conflicting messages about Brexit desires; these concerning observations come at a time of enhanced scrutiny of the Brexit process.
The Pound could turn volatile when the Bank of England (BoE) holds its February policy meeting on Thursday at noon.
If the BoE's inflation report predicts that prices will rise in the future, the Pound could increase in value - this is because higher inflation increases the pressure on the BoE to consider raising interest rates in response.
Euro (EUR)
On 6th February, the Euro rose in value against the Pound but made a -0.4% decline against the US Dollar.
This mixed trading is mainly down to the US Dollar strengthening, given that the latest Eurozone data has been positive.
German factory orders have risen in December, while construction activity has increased by more than expected.
While the Eurozone retail PMI has shown slowing activity in January, traders have largely ignored this negative news on an otherwise positive day.
Looking ahead, the Euro could fall in value on Wednesday morning if the German industrial production reading shows a -0.5% slowdown as forecast.
US Dollar (USD)
US Dollar movement has been highly unpredictable of late, with USD falling sharply then soaring in response to US stock market updates.
The USD was initially in low demand when US stock market values started to nosedive on Monday.
Although prices remain volatile, however, the US Dollar has since advanced against the Pound and Euro along with a number of other peers.
The initial stock market slump was blamed on traders panicking when they realised that the Federal Reserve could raise interest rates faster than originally thought.
The US Dollar could next be affected by a trio of Fed speeches out over Wednesday afternoon.
If the Fed speakers suggest that the next US interest rate hike could be imminent, the US Dollar could turn turbulent against the Euro and Pound.
Australian Dollar (AUD)
In the aftermath of the Reserve Bank of
Australia
(RBA) interest rate decision for February, the Australian Dollar has risen against the Euro and Pound but traded in a narrow range against the US Dollar.
The RBA gave a largely cautious economic outlook at its meeting, but the general impression was that the next interest rate change will be a long-desired hike instead of a cut.
The Australian Dollar could make more consistent gains in the near-term when the AIG construction index result for January comes out; this is tipped to show minor growth in sector activity.
New Zealand
Dollar (NZD)
Supportive dairy price data has pushed the New Zealand Dollar up in value today against the Pound, Euro and US Dollar.
This NZD appreciation has been caused by the news that the Global Dairy Trade price index has risen by 5.9%, following 4.9% price growth on 16th January.
Higher dairy prices benefit New Zealand's many dairy exporters, as well as the country as a whole due to increased taxable revenues.
The NZD could face turbulence in the near-term, when jobs data for Q4 2018 is released.
If unemployment falls from 4.6% to 4.5% as some predict, this could push the New Zealand Dollar up further against its currency peers.
Canadian Dollar (CAD)
The Canadian Dollar has dropped against the US Dollar but advanced against the Euro and Pound today.
These latter two advances come despite the handicap of recent Canadian domestic data, which has shown a trade deficit expansion and a reduction in overall economic activity during January.
Friday will bring CA unemployment rate data for January; if this shows higher unemployment as forecast then the Canadian Dollar could slide in value.
As of Tuesday, 6th February 2018, the Pound Sterling currency rates mentioned within this news item were as follows:
GBP EUR exchange rate was 1.1271, GBP USD exchange rate was 1.3956, GBP AUD exchange rate was 1.7681, GBP NZD exchange rate was 1.9032, and GBP CAD exchange rate was 1.7451.