Published: 6 Feb at 4 PM Tags: Euro, Dollar, Pound Sterling, America, UK, Eurozone, Australian Dollar, New Zealand Dollar, Canadian Dollar, Australia, New Zealand, USA, Canada, Germany,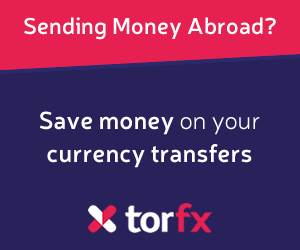 Sterling
Pound Sterling is beginning to recover from some earlier shocks to the system, although overall the UK unit is in a poor state against its peers. Numerous surveys and reports regarding the impact of Brexit have been released today and most of them make for dovish reading. Over half of UK firms are expecting to have to raise prices this year and feel that the vote for Brexit has already damaged their business. Two-thirds believed things would get worse after the UK actually leaves the EU.
Euro
The Euro has slumped today, despite a storming performance from German factory orders data. Month-on-month orders grew 5.2%, smashing forecasts of just 0.7% growth. Annually, orders near-doubled on forecasts, clocking in at 8.1%. However, the retail PMIs were largely disappointing and caused the Eurozone-wide index to drop to within a whisper of contraction territory. Finally, European Central Bank (ECB) President Mario Draghi weakened the Euro by telling the European Parliament that loose monetary policy was necessary to continue the Eurozone's recovery. Traders had been hoping recent strong data would motivate the Governing Council to wind back on their huge quantitative easing programme.
US Dollar
Friday's poor labour market data saw the US Dollar surrendering several weeks' worth of gains against many of the majors. This presented an attractive buying opportunity for investors, who still remained largely fixated on the potential for executive orders that would soon begin ramping up government spending and reforming the tax system. Traders were hoping that the fierce backlash against President Donald Trump's controversial 'Muslim ban', which has already been suspended nationwide by a Federal judge, would motivate the Republican to focus on his plans for stimulus.
Canadian Dollar
The Canadian Dollar has trended weakly today thanks to the strength of the US Dollar depressing oil prices. Additionally, investors are stuck in limbo until more details regarding Canadian trade relations with the US emerge. US President Donald Trump wants to renegotiate the North American Free Trade Agreement (NAFTA), which could bring an end to free trade between
Canada
and its neighbour and largest trade partner. A lack of domestic data has further undermined the Canadian Dollar.
Australian Dollar
Credit Suisse issued a dovish forecast for Australian monetary policy today, causing AUD to slump. The bank expects a poor showing from 2016 Q4 data, following the -0.5% contraction in Q3, along with zero growth in 2017. Credit Suisse also expects the Reserve Bank of
Australia
(RBA) will cut interest rates again this year; at least twice, but possibly three times. The prospect of Australian interest rates falling below 1% seriously hampered the outlook for the high-yielding Australian Dollar.
New Zealand
Dollar
Anticipation of the next Reserve Bank of New Zealand (RBNZ) monetary policy meeting later in the week has kept the New Zealand Dollar largely on bullish form. Despite the downwards pressure from a strong US Dollar, NZD has remained on an uptrend, largely thanks to hope the RBNZ may abandon its easing bias in this week's meeting.
As of Monday, 6th February 2017, the Pound Sterling currency rates mentioned within this news item were as follows:
GBP EUR exchange rate was 1.1605, GBP USD exchange rate was 1.2467, GBP AUD exchange rate was 1.6307, GBP NZD exchange rate was 1.704, and GBP CAD exchange rate was 1.6314.