Published: 5 Nov at 10 AM Tags: Euro, Dollar, Pound Sterling, America, UK, Eurozone, Australian Dollar, New Zealand Dollar, Canadian Dollar, Australia, New Zealand, USA, Canada, Japan, South Africa,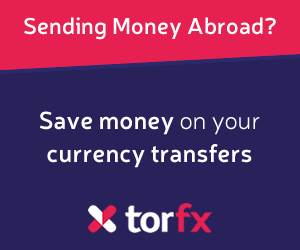 Pound Sterling
GBP/EUR – Trading in the Region of 1.1839
Sterling began the local session a little softer against the US Dollar but largely unchanged against the Euro. The British asset posted notable gains yesterday as UK construction PMI showed greater-than-forecast expansion, and the Pound could climb further in the hours ahead as UK services PMI also exceeded estimates.
US Dollar
USD/EUR – Trading in the Region of 0.7410
In spite of economists forecasting that today's US ISM non-manufacturing data will show a decline the US Dollar was holding steady against a struggling Euro and was slightly stronger against the Pound. However, impressive UK data soon inspired a reversal in the USD/GBP pairing.
Euro
EUR/USD – Trading in the Region of 1.3485
With speculation surrounding the odds of the European Central Bank issuing a rate cut increasing the Euro weakened against peers like the Pound and US Dollar. If today's economic growth forecasts for the Eurozone show negative revisions further common currency losses are likely.
Australian Dollar
While the Australian Dollar advanced yesterday in response to stronger-than-anticipated domestic retail sales data, assertions that the currency is too strong caused 'Aussie' declines during local trading. The Reserve Bank of
Australia
opted to hold rates at its latest meeting but raised concerns regarding the 'uncomfortably high' level of the Australian Dollar's exchange rate.
New Zealand
Dollar
NZD/USD – Trading in the Region of 0.8283
With New Zealand's employment data looming the 'Kiwi' edged lower against peers like the US Dollar and Pound as Asian stocks slid and investors sought lower-risk assets.
Canadian Dollar
CAD/USD – Trading in the Region of 0.9571
The 'Loonie' plummeted against its peers during the North American session as crude oil fell to a four-month low. Today's US news may cause further Canadian Dollar movement, but investors will also be looking ahead to tomorrow's Canadian building permits report.
Japanese Yen
USD/JPY – Trading in the Region of 98.2400
As Asian stocks reversed gains, pushing investors towards lower-risk assets, the Yen advanced on the majority of its most traded peers. The Yen remained stronger against rivals like the US Dollar after Bank of Japan Governor Haruhiko Kuroda held a press conference in Osaka.
South African Rand
USD/ZAR – Trading in the Region of 10.1675
The Rand began the local session little changed against peers like the US Dollar, Pound and Euro. While movement in the South African currency is most likely to occur in response to US news today, strike concerns and Thursday's influential domestic data could also have an impact.
As of Tuesday, 5th November 2013, the Pound Sterling currency rates mentioned within this news item were as follows:
GBP EUR exchange rate was 1.191, GBP USD exchange rate was 1.6045, GBP AUD exchange rate was 1.6892, GBP NZD exchange rate was 1.9189, GBP CAD exchange rate was 1.6768, GBP JPY exchange rate was 158.0059, and GBP ZAR exchange rate was 16.4081.