Published: 5 Nov at 5 PM Tags: Euro, Dollar, Pound Sterling, America, UK, Eurozone, Australian Dollar, New Zealand Dollar, Canadian Dollar, Australia, New Zealand, USA, Canada,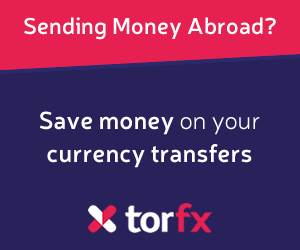 Pound Sterling (GBP)
For the most part, the Pound has been in high demand today. Gains have been seen against peers like the Euro and US Dollar, alongside the Australian Dollar,
New Zealand
Dollar and Canadian Dollar.
This increased demand in Pound Sterling has been caused by the news that there could be a UK-wide EU customs deal in the works.
Although Downing Street officials have denied the story, the idea that a deadlock-breaking agreement could be imminent has still inspired GBP traders and raised demand for the UK currency.
The next UK data is a fair way off, consisting of GDP growth rate figures out on Friday. These ecostats are expected to show a faster pace of economic expansion during Q3 2018 - the Pound could rise on such news.
Euro (EUR)
The Euro has fallen against the Pound but traded in a narrow range against the US Dollar today, with the morning's investor confidence reading doing little to raise EUR demand.
The Sentix Eurozone investor confidence score for November has fallen from 11.4 points to 8.8, below the expected 9.8 point reading.
This is a 2-year low for the confidence measure and suggests a potential reduction in investment activities in the future.
There may be additional Euro losses on Tuesday morning, if Eurozone composite and services PMI data shows a forecast-matching slowdown.
US Dollar (USD)
Ahead of Tuesday's US midterm elections, the US Dollar has dropped off against the Pound and Euro and traded tightly against other regular peers.
This tepid performance comes before a key vote in US politics, which could end up causing all-round US Dollar losses.
The midterm vote might see the Democratic Party increase their seats in the House of Representatives and the US Senate; both outcomes would make passing policy harder for President Donald Trump.
Although some would see this as a victory for democracy, the US Dollar is expected to decline against the Pound on such news as it might mean severely restricted political activity and law-making in the coming years.
Australian Dollar (AUD)
With the US Dollar weakened by midterm election fears, risk sentiment has increased and made the Australian Dollar a more appealing prospect.
The Australian Dollar has still fallen against the stronger Pound, but the Australian currency has risen in other pairings.
If the US Dollar drops on tomorrow's (or Wednesday's) midterm results, the Australian Dollar could see greater gains.
More directly, if Tuesday morning's Reserve Bank of
Australia
(RBA) interest rate decision reveals an optimistic economic outlook then the Australian Dollar could also appreciate.
New Zealand Dollar (NZD)
While there has been some support for the New Zealand Dollar based on today's US Dollar dip, the NZD has still fallen against Pound Sterling.
This decline has been caused by a relatively critical review of New Zealand's banks, which has rattled NZD traders.
Apart from any potential support from the US midterms, the New Zealand Dollar could fall against the Pound if Tuesday's Global Dairy Trade price index reveals a forecast-matching drop in prices.
Canadian Dollar (CAD)
The Canadian Dollar has fallen against the Pound and traded in a narrow range against the Euro and US Dollar today, with central bank worries limited CAD demand.
The US Federal Reserve is poised to raise interest rates for a fourth time this month or in December next year, which could strengthen the US Dollar and reduce CAD demand.
Part of the issue is that a gap between the US and Canadian central bank interest rate isn't desired by Bank of
Canada
(BOC) policymakers, but a BOC rate hike isn't on the near-horizon.
The Canadian Dollar might slip against the Pound on Tuesday, if a Canadian building permits figure reveals a lower reading on the number of permits granted.
As of Monday, 5th November 2018, the Pound Sterling currency rates mentioned within this news item were as follows:
GBP EUR exchange rate was 1.1449, GBP USD exchange rate was 1.3062, GBP AUD exchange rate was 1.811, GBP NZD exchange rate was 1.9608, and GBP CAD exchange rate was 1.7125.