Published: 5 Jun at 1 PM Tags: Euro, Dollar, Pound Sterling, America, UK, Eurozone, Australian Dollar, New Zealand Dollar, Canadian Dollar, Australia, New Zealand, USA, Canada, Germany, Japan, South Africa,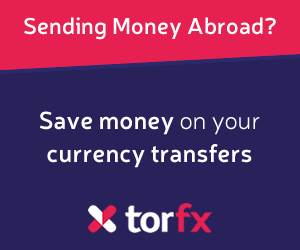 Pound Sterling
GBP/USD – Trading in the Region of 1.6764
Ahead of the Bank of England's interest rate decision the Pound was slightly stronger against its US rival thanks to a report detailing a surge in UK house prices in May. The housing report prompted this response from one industry expert; 'Expectations of house price gains are still elevated, and the FPC should act to prevent any further loosening of mortgage terms.' The Pound was also trading higher against the Euro in spite of a much larger-than-forecast increase in German factory orders. As economists had forecast, the BoE opted to leave interest rates unaltered and the level of asset purchases at 375 billion Pounds. Sterling movement was fairly restrained after the report, but fluctuations could follow the European Central Bank's own rate decision.
US Dollar
USD/GBP – Trading in the Region of 0.5964
Yesterday's impressive ISM non-manufacturing report for the US helped the 'Greenback' strengthen against several of its major currency counterparts. However, gains were limited as the nation's ADP employment report showed that the US economy added significantly fewer positions that forecast – an indication that Friday's US non-farm payrolls report might disappoint.
Euro
EUR/USD – Trading in the Region of 1.3617
The prospect of the European Central Bank introducing an interest rate cut or negative deposit rate has largely been priced into the market so the Euro was able to enjoy a modest rally after
Germany
's factory orders report showed an impressive 3.1 per cent month-on-month gain in April. On the year factory orders in the world's largest economy were up by 6.3 per cent. A separate report showed that retail sales in the Eurozone increased by 0.4 per cent in April month-on-month rather than stagnating as expected.
Australian Dollar
AUD/USD – Trading in the Region of 0.9281
This week's Reserve Bank of
Australia
rate decision and upbeat Australian growth data have given the 'Aussie' the edge over its rivals and the South Pacific currency barely faltered after a report revealed that Australia recorded an unexpected trade deficit of 122 million Pounds in April.
New Zealand
Dollar
NZD/USD – Trading in the Region of 0.8438
A lack of significant economic news for New Zealand did restrain movement in the commodity-driven currency a little on Thursday. However, the 'Kiwi' was able to claw back losses against peers like the Pound and US Dollar as investors bet that the Reserve Bank of New Zealand won't alter its interest rate forecast when it gathers next week.
Canadian Dollar
CAD/USD – Trading in the Region of 0.9143
On Wednesday the Bank of
Canada
opted to leave stimulus unchanged (a move predicted by economists) and the central bank delivered a fairly dovish policy statement. As a result the 'Loonie' lost ground against all most all of its main rivals, shedding close to half a cent against the Pound and falling to a four-week low against the US Dollar. Today's Canadian Ivey PMI and building permits report could inspire further Canadian Dollar movement. Of course, the highly influential European Central Bank rate decision will also be of interest.
Japanese Yen
USD/JPY – Trading in the Region of 102.4800
Over the past few days the safe-haven Yen has put on a bit of a patchy performance. Today the Asian asset was able to recover a more even footing as investors erred on the side of caution ahead of the European Central Bank rate decision. If the financial body opts to introduce a quantitative easing style programme risk appetite will decline and the Yen could advance further.
South African Rand
USD/ZAR – Trading in the Region of 10.6999
The Rand continued to trade in the region of a 10-week low against the US Dollar on Thursday. The emerging market asset was little changed against its other currency counterparts. News from the Eurozone will be the main cause of Rand movement as the day progresses.
As of Thursday, 5th June 2014, the Pound Sterling currency rates mentioned within this news item were as follows:
GBP EUR exchange rate was 1.2305, GBP USD exchange rate was 1.681, GBP AUD exchange rate was 1.8013, GBP NZD exchange rate was 1.9799, GBP CAD exchange rate was 1.8364, GBP JPY exchange rate was 172.2016, and GBP ZAR exchange rate was 17.9763.