Published: 5 Jun at 1 PM Tags: Euro, Dollar, Pound Sterling, America, UK, Eurozone, Australian Dollar, New Zealand Dollar, Canadian Dollar, Australia, New Zealand, USA, Canada, China, France, Italy,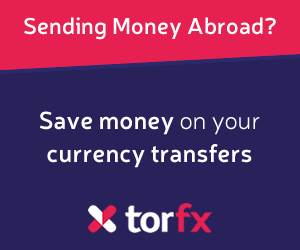 Pound Sterling (GBP)
Pound exchange rates saw mixed movement last week. The currency has become increasingly jittery with mere days to go until the UK general election and polls showing a wide variety of possible outcomes.
Some polls continue to show the Conservatives will win a comfortably majority, while others suggest the race between Tories and opposition Labour party is far closer than that. On Monday morning, one poll from The Mail on Sunday had a tiny one point difference between the parties, while a poll from ICM and The Guardian put the Conservatives 11 points ahead.
Sterling demand improved due to the ICM poll, but jitters are to be expected this week. A 'hung parliament' is seen as a possible outcome of the election and would be Pound negative.
US Dollar (USD)
The Pound to US Dollar exchange rate fluctuated on Monday. GBP/USD rose at various points in the morning on UK general election polls that gave the Conservatives a big lead over Labour.
While bets of a Federal Reserve interest rate hike for June are still strong, underwhelming US job data from Friday was still somewhat disappointing and concerned some analysts. Speculation is now rising that the US may not see another Federal Reserve interest rate hike after June, especially if the job market continues to slow and US President Donald Trump continues to be embroiled in scandal.
Euro (EUR)
The Pound to Euro exchange rate attempted to recover from its lowest levels in over half a year on Monday, taking advantage of some UK general election polls that were optimistic about the Conservatives as well as the day's mixed Eurozone PMIs.
While the Eurozone's recent data has been generally optimistic, some of the bloc's services PMIs failed to meet expectations on Monday.
France
's and
Italy
's services sectors dropped more than expected in May. The bloc's overall composite PMI came in at 56.8 as expected, but this was unable to bolster Euro support notably.
Euro investors are not expecting any good news from the European Central Bank (ECB) this week either following last week's underwhelming inflation data. As a result, the shared currency may struggle to hold its multi-month highs against Sterling.
Australian Dollar (AUD)
The Pound to Australian Dollar exchange rate dipped when markets opened on Monday as investors preferred the high-yielding 'Aussie' to the currently volatile Pound.
Strong services sector data from
China
this week, as well as underwhelming US jobs data from last week has also bolstered market appetites for the risky 'Aussie'.
However, the Australian Dollar remains under pressure as Tuesday's Asian session will see the Reserve Bank of
Australia
(RBA) hold its June monetary policy meeting. If the bank ramps up warnings about Australia's job and housing markets, GBP/AUD is likely to advance.
New Zealand
Dollar (NZD)
The Pound to New Zealand Dollar exchange rate edged higher on Monday after plunging to near its lowest levels in over a month on Friday evening. Its gains were largely due to a UK general election poll from ICM indicating the Conservatives still held an 11-point lead over the Labour party.
The New Zealand Dollar is likely to be directly influenced by commodity news on Tuesday, as June's first Global Dairy Trade (GDT) auction will take place.
Canadian Dollar (CAD)
The Pound to Canadian Dollar exchange rate trended near the week's opening levels on Monday after advancing last week.
Prices of oil have been the major driver of CAD movement over the last week. As oil is
Canada
's most lucrative commodity, concerns that oil prices would never see a sustained long-term improvement have weighed heavily on the 'Loonie'.
Monday saw a surprise increase in oil demand however, as countries surrounding Qatar cut off diplomatic relations to the nation amid concerns about Qatar's connections to terrorist activity. With Qatar's ground supply routes cut off, non-renewable energy exports from the nation could see major shortages, leading to higher prices. This news has helped the Canadian Dollar to hold its ground.
As of Monday, 5th June 2017, the Pound Sterling currency rates mentioned within this news item were as follows:
GBP EUR exchange rate was 1.1464, GBP USD exchange rate was 1.2906, GBP AUD exchange rate was 1.7239, GBP NZD exchange rate was 1.8088, GBP CAD exchange rate was 1.7395, and GBP CNY exchange rate was 8.7814.