Published: 5 May at 3 PM Tags: Euro, Dollar, Pound Sterling, America, UK, Eurozone, Australian Dollar, New Zealand Dollar, Canadian Dollar, Australia, New Zealand, USA, Canada,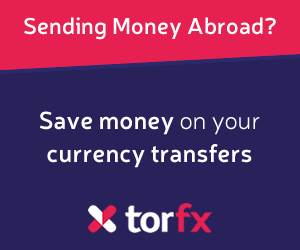 Pound Sterling (GBP)
The Pound trailed lower against many major rivals on Thursday after the UK's highly anticipated Services and Composite PMI releases printed worse-than-expected. Services disappointed forecasts of 53.5 by falling from 53.7 to 52.3, while the overall Composite score came in at 51.9, letting down hopes that it would merely worsen from 53.6 to 53.2.
As a result of this and an increase in risk-sentiment, the Pound slumped against many major pairings – particularly those in the risky commodity bloc. However, the Pound gained almost 80 pips against the Euro after investors deciding between the two were relieved that British Composite PMI did not reveal a contraction in the economy as some feared it could.
US Dollar (USD)
The GBP/USD pairing moved largely flatly as investors who still favoured Sterling after its recent bullishness were undeterred from their positions by mixed US data.
Following a session of largely positive data on Wednesday, including a healthy ISM Non-Manufacturing score of 55.7, Thursday's US jobless claim data was mixed.
April 30th's initial jobless claims report indicated that a disappointingly high 274k new jobless claims were made. Analysts had expected that 260k new claims would be made, but instead 20k more claims were made than the previous report's 257k. On the other hand, the number of continuing claims was well down at 2121k, a considerable drop from 2130k and a hopeful figure for Friday's upcoming unemployment rate.
Euro (EUR)
The Euro was left largely uninspired on Thursday, allowing the Pound to begin to recover as GBP/EUR climbed back towards the week's opening levels.
Light on data on Thursday, the shared currency instead only moved on a new economic bulletin released by the European Central Bank (ECB) which reflected the same dovish tone that policymakers sported in the ECB's April rates decision.
With investors seeing little reason to buy the Euro, its strength was somewhat undermined. Investors may have also been shocked by the ECB's decision to no longer print a 500 Euro note.
Australian Dollar (AUD)
After GBP/AUD's sharp gains earlier this week, the Australian Dollar attempted to recover some ground on Thursday as improved risk-sentiment and optimistic Australian data helped to strengthen the 'Aussie'.
The Pound lost around -70 pips against the Australian Dollar in response to an optimistic easing of
Australia
's trade deficit. Forecast to improve from -3044m to -2900m, it instead narrowed considerably to -2163m. Retail sales were also positive, improving from 0.1% to 0.4% month-on-month.
Investors are likely to focus on Friday's statement on monetary policy from the Reserve Bank of Australia (RBA), especially so soon after Dr. Philip Lowe was announced as the bank's new governor.
New Zealand
Dollar (NZD)
The volatile Pound to New Zealand Dollar exchange rate slipped on Thursday as markets began a shift to risk-on movement.
Alongside positive Australian data, the 'Kiwi' was also bolstered by economist analysis that commodity stocks and prices were likely to rebound from their recent weakness soon and particularly an increase in oil prices after oil output was damaged.
Canadian Dollar (CAD)
The Canadian Dollar began to recover against the Pound on Thursday after the GBP/CAD exchange rate's bullish run earlier this week. Thus far, the 'Loonie' has recovered around 60 pips since the pair's one-month-high on Wednesday, and could continue in the Canadian Dollar's favour if risk appetites continue to increase.
Unfortunately a core reason for the increasing price of oil (
Canada
's most lucrative commodity) has been a wildfire that has engulfed the oil sands around Fort McMurray in Canada. While oil production has been held up as a result, a considerable amount of damage has been done to buildings in the city which could have lasting negative effects on the confidence of businesses and consumers in Canada.
As of Thursday, 5th May 2016, the Pound Sterling currency rates mentioned within this news item were as follows:
GBP EUR exchange rate was 1.2705, GBP USD exchange rate was 1.4488, GBP AUD exchange rate was 1.9399, GBP NZD exchange rate was 2.1049, and GBP CAD exchange rate was 1.8626.