Published: 5 Feb at 1 PM Tags: Euro, Dollar, Pound Sterling, America, UK, Eurozone, Australian Dollar, New Zealand Dollar, Canadian Dollar, Australia, New Zealand, USA, Canada, Germany,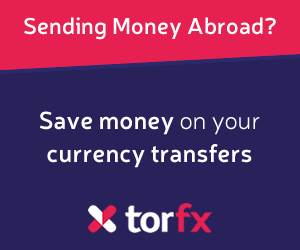 Pound Sterling (GBP) Buoyed by Strong Services PMI
On Wednesday, the Pound (GBP) was buoyed following the release of a strong service sector PMI, which rose to the highest level since September 2018.
However, the currency also remained close to a six-week low after Prime Minister Boris Johnson took a hard stance on trade talks with the European Union.
Looking ahead, if traders fear the UK is unlikely to reach a trade agreement with the EU by the end of the transitionary period, Sterling exchange rates will slide.
Pound Euro (GBP/EUR) Exchange Rate Rises on Disappointing Eurozone Retail Sales
The Euro (EUR) slumped against the Pound (GBP) on Wednesday despite data showing the Eurozone registered stronger growth at the start of 2020 in its PMI composite.
However, disappointing retail sales data for the Eurozone weighed on the currency. Monthly sales plummeted by -1.6% in December, the lowest reading since February.
Meanwhile, on Thursday the GBP/EUR exchange rate could rise further if German factory sales disappoint, and fall after a slump in the previous month.
Pound US Dollar (GBP/USD) Exchange Rate Slides on Weak US Business Spending
The Pound US Dollar (GBP/USD) exchange rate rose after data on Tuesday showed US new orders jumped by the most in close to a year-and-a-half.
However, the data also showed there was continued weak business spending which could mean there will not be a sharp rebound in US manufacturing.
Added to this, the safe-haven Dollar slipped after Wednesday's reports of an effective drug against the Wuhan coronavirus buoyed riskier assets.
Looking ahead, the 'Greenback' could rebound against Sterling if the Federal Reserve's preferred non-manufacturing PMI measure rises higher than expected.
Pound Canadian Dollar (GBP/CAD) Exchange Rate Rose despite Strong Oil Price Gains
The Pound Canadian Dollar (GBP/CAD) exchange rate edged up slightly after strong UK services data buoyed the British currency.
Meanwhile, the oil-sensitive 'Loonie' was able to prevent a strong GBP rally after oil prices jumped 3% on Wednesday. The spread of Wuhan coronavirus weighed on oil markets, although Wednesday's reports that scientists had developed an effective drug against the virus boosted oil prices.
Looking ahead, if oil prices continue to rise the Canadian Dollar could reverse today's losses and rise against Sterling.
Pound Australian Dollar (GBP/AUD) Exchange Rate Slumps on Wuhan Virus Breakthrough
The Pound Australian Dollar (GBP/AUD) exchange rate slumped today after Reserve Bank of
Australia
(RBA) Governor Philip Lowe gave a speech in which he emphasised the economy's fundamentals were fine.
The RBA left rates unchanged on Tuesday, and during Lowe's speech today he emphasised that 'strong and consistent growth' would mean the country would need to invest in its future.
Added to this, reports of a medical breakthrough in the fight against the spread of the Wuhan coronavirus sent the Australian currency higher.
Looking ahead, the 'Aussie' could make further gains if December's retail sales data rises higher than expected. Added to this, if optimism about a slowdown of the spread of the coronavirus increased, AUD will rise.
Pound New Zealand Dollar (GBP/NZD) Exchange Rate Rises despite Better-than-Expected NZ Unemployment
The New Zealand Dollar (NZD) slipped against the Pound (GBP) today after better than expected New Zealand labour market statistics.
In the final quarter of 2019, unemployment dipped to 4% from 4.2%. Added to this, the 'Kiwi' received support after wage growth increased by the largest amount since the June 2009 quarter.
Looking ahead, NZD is likely to benefit if risk appetite continues to increase. If traders remain optimistic the spread of the Wuhan coronavirus can be contained, the 'Kiwi' will rise.
As of Wednesday, 5th February 2020, the Pound Sterling currency rates mentioned within this news item were as follows:
GBP EUR exchange rate was 1.1814, GBP USD exchange rate was 1.2995, GBP AUD exchange rate was 1.9253, GBP NZD exchange rate was 2.0059, and GBP CAD exchange rate was 1.7263.