Published: 4 Oct at 5 PM Tags: Dollar, Pound Sterling, America, USA, India,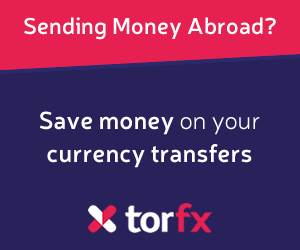 Fear that the US shutdown, which is now into its third day, will cost the US economy billions and weaken the nation's economic growth saw the US Dollar edge close to a month low against its Asian rival.
With the shutdown preventing the publication of an influential jobs report, thereby making it more difficult to gauge when the Federal Reserve will begin to taper quantitative easing, the 'Greenback' slumped to 96.93 Yen per Dollar before a slight upward correction saw it trading in the region of 97.11.
The 'Greenback' also softened against several of its other most-traded rivals, prompting strategist Sireen Harajli to comment that weakness; 'obviously was triggered by the government shutdown, but the big issue markets are concerned about right now is really discussions around the debt ceiling. The markets are being a little bit more cautious ahead of the weekend.'
So far this week the US Dollar has softened by 1.1 per cent against the Yen.
The Pound has also declined this week on speculation that its recent rally was overdone.
The Rupee, meanwhile, has had a strong week and led the charge in rallying Asian currencies.
With the odds of the Federal Reserve tapering stimulus this year falling as a result of the political upheaval in the world's largest economy, emerging market assets like the Rupee (which have benefited from bond-buying inflows) climbed.
As one Singapore based economist observed; 'Asian currencies are riding on the tailcoats of a weaker Dollar. Increasingly, the chances of an October taper are almost extinguished, but that will take the backseat the moment we get too close to a debt ceiling crisis.'
The debt ceiling must be tackled by October 17th and a failure to resolve the situation would not only be disastrous for the US, but could have a far-reaching impact on global growth.
Over the last five days the Rupee has advanced by 1.9 per cent to trade in the region of 61.3388 Rupee per Dollar.
With a heavy news week approaching, currency market volatility can be expected.
As of Friday, 4th October 2013, the Pound Sterling currency rates mentioned within this news item were as follows:
GBP USD exchange rate was 1.6009, and GBP INR exchange rate was 98.4918.