Published: 4 Oct at 4 PM Tags: Euro, Dollar, Pound Sterling, America, UK, Eurozone, Australian Dollar, New Zealand Dollar, Canadian Dollar, Australia, New Zealand, USA, Canada, Japan,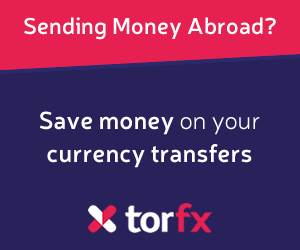 Pound Sterling (GBP)
The Pound continued to be sold off against a majority of its major rivals throughout Tuesday's session, as investors continued to adjust lower on the currency in reaction to Brexit comments made by UK officials.
Indications that the UK government would not pursue access to the European Union's single market after the Brexit weighed particularly heavily on Sterling throughout the day, causing it to hit its worst post-Referendum levels against many key currencies.
Sterling struggled to hold its ground throughout the day despite better-than-expected Construction PMIs. Construction had been in contraction for the last three months according to Markit's print, but September's report unexpectedly improved to 52.3.
Euro (EUR)
The Pound to Euro exchange rate extended its worst levels in over three years on Tuesday morning, and remained just above these lows for the rest of the European trade session.
Euro sentiment was mixed, keeping the Euro from capitalising on Sterling weakness as other currencies did. Eurozone producer prices unexpectedly slipped to -0.2% month-on-month in August, weighing on hopes for consistent improvements in inflation going forward. The Euro was also weighed down slightly by comments from European Central Bank (ECB) Chief Economist Peter Praet that ultra-low Eurozone interest rates were likely to remain long-term, despite recent hopes that the ECB was beginning to edge away from loose monetary policy.
US Dollar (USD)
The Pound to US Dollar exchange rate extended its worst post-Referendum levels on Tuesday, and struggled to recover from these lows throughout the day. GBP/USD has not seen value this low in 31 years – since 1985.
US Dollar sentiment strengthened throughout the day. Low demand for the Japanese Yen (JPY), as well as higher Federal Reserve rate hike bets and mixed risk sentiment helped the 'Greenback' to hold its highs. The day's US data was relatively light, but USD may have been offered a little support by news that ISM's New York index for September had improved from 47.5 to 49.6.
Canadian Dollar (CAD)
The Pound to Canadian Dollar exchange rate fell to lows not seen since mid-August on Tuesday as Sterling continued to be sold off on Brexit concerns while the oil-correlated 'Loonie' was kept afloat by higher oil prices.
Despite a brief slip in prices of the commodity on Tuesday morning, prices increased slightly again in the afternoon thanks to ongoing excitement in markets for OPEC's recently-announced oil output cap deal. As a result, the Canadian Dollar was able to hold its highest levels against Sterling despite the Pound's Brexit selloff cooling towards the end of the day.
Australian Dollar (AUD)
The Pound to Australian Dollar exchange rate briefly plunged to new three-year-lows on Tuesday, but had recovered from these lows by the afternoon as Australian Dollar sentiment waned slightly and Sterling's Brexit-jitters-selloff cooled.
While sentiment towards the 'Aussie' Dollar was solid thanks to yet another neutral stance from the Reserve Bank of
Australia
(RBA), the currency hit levels of key psychological resistance against major rivals like the US Dollar. As a result, demand for risk slipped and many 'Aussie' investors returned to the 'Greenback'.
The Australian Dollar is in a solid position going forward, as the RBA has hinted that it will continue to avoid an easing bias and leave Australian interest rates on hold long-term.
New Zealand
Dollar (NZD)
The Pound to New Zealand Dollar exchange rate hit new record-lows during Tuesday trade due to continued Brexit-influenced Sterling selloffs in the forex market. However, GBP NZD was able to recover slightly later on Tuesday as the latest New Zealand commodity news disappointed investors.
After four auctions of improvement, Tuesday's global dairy trade auction reported a drop in dairy prices of -3.0%, the worst drop in dairy prices in months. This news weighed on hopes of an extended period of price recovery in the struggling commodity, which dampened 'Kiwi' demand during the American session.
As of Tuesday, 4th October 2016, the Pound Sterling currency rates mentioned within this news item were as follows:
GBP EUR exchange rate was 1.1365, GBP USD exchange rate was 1.2735, GBP AUD exchange rate was 1.6722, GBP NZD exchange rate was 1.7692, GBP CAD exchange rate was 1.6797, and GBP JPY exchange rate was 130.9701.