Published: 4 Jul at 4 PM Tags: Euro, Dollar, Pound Sterling, America, UK, Eurozone, USA, Portugal,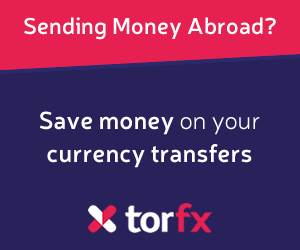 A surprisingly dovish statement from the Bank of England saw the Pound plummet against the US Dollar, shedding 1.3 per cent. The rapid decline was the most significant for 18 months.
Under the direction of new BoE Governor Mark Carney, the Monetary Policy Committee intimated that interest rates will be held at their record low for longer than forecast.
In recent weeks several pieces of positive UK data have led some economists to speculate that the BoE could mirror the US and begin reining in its current level of asset purchases in the near future.
However, as part of a policy statement issued alongside the rate decision the MPC said that the 'implied rise in the expected future path of bank rate was not warranted by the recent developments in the domestic economy.'
In response to the Pound's tumble senior currency strategist Paul Robson asserted: 'The statement is probably a little bit more dovish than the market was expecting, pushing back on the rise in longer-term interest rates and suggesting that monetary policy will remain accommodative for some considerable time. This leaves Sterling vulnerable against the Dollar and the Euro.'
Although the central bank's decision initially caused the Pound to fall against the Euro, its decline was paired after the European Central Bank issued its own forward guidance statement, in which Mario Draghi reasserted the ECB's fiscal policy would remain accommodative for 'as long as necessary'.
The Euro turned bearish against the majority of its most traded currency rivals following Draghi's press conference. Ongoing political worries in
Portugal
also weighed on the common currency.
After the BoE issued its rate decision one London-based industry expert observed: 'The August policy meeting could implement further changes, perhaps even formal threshold guidance. Carney appears to be doing a good job of convincing his colleagues of the need for clear guidance to the markets and the public in order to keep market-rate expectations in check and cement the recovery.'
As of Thursday, 4th July 2013, the Pound Sterling currency rates mentioned within this news item were as follows:
GBP EUR exchange rate was 1.1654, GBP USD exchange rate was 1.5041,