Published: 4 Jun at 4 PM Tags: Euro, Dollar, Pound Sterling, America, UK, Eurozone, Australian Dollar, New Zealand Dollar, Canadian Dollar, Australia, New Zealand, USA, Canada, China, Mexico,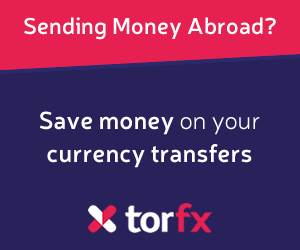 Pound Sterling (GBP) Flat on Disappointing Economic Data and Brexit Anxieties

The Pound (GBP) remained subdued on Tuesday following a disappointing UK construction PMI which saw the index slump to a 13 month low.

The Markit construction PMI survey revealed that clients held back on major spending decisions due to Brexit uncertainty and concerns about the economic outlook.

Meanwhile, Sterling fell to a 20-week low against the Euro as weak data and growing fears of a no-deal Brexit weighed on the UK currency.

Looking ahead, the Pound could rise if the UK services PMI shows the services sector has continued to expand in May.

Pound Euro (GBP/EUR) Exchange Rate Slips on Disappointing Eurozone Inflation

The Pound Euro (GBP/EUR) exchange rate edged up on Tuesday afternoon following the release of the Eurozone's disappointing flash Consumer Price Index.

Inflation in the bloc rose by a lower-than-forecast 1.2% in May, slumping to a 13 month low.

The single currency was dampened as inflation moved further away from the European Central Bank's (ECB) target.

Looking towards Wednesday, the GBP/EUR exchange rate could rise if the Eurozone's retail sales do not rise as high as expected.

Pound US Dollar (GBP/USD) Exchange Rate as Fed Powell Breaks Away from 'Patient' Stance

The US Dollar (USD) remained muted against Sterling (GBP) as data revealed that US factory orders did not fall as far as forecast, however factory orders slumped by -0.8%.

Meanwhile, Federal Reserve Chair, Jerome Powell said the bank was prepared to act if the Trump administration's actions on China and Mexico threaten the United States economy.

While Powell did not explicitly state the Fed would cut interest rates, it is likely markets interpreted his comments as a sign the bank would be prepared to do so dampening sentiment in USD.

Looking ahead to tomorrow, if the ISM non-manufacturing PMI rises higher than forecast the 'Greenback' could rise.

Pound Canadian Dollar (GBP/CAD) Exchange Rate Muted as US Accuses Beijing of Playing 'Blame Game'

Due to a lack of significant Canadian economic data the Canadian Dollar (CAD) remained under pressure from the continuing US-China trade tensions.

On Tuesday China warned its companies operating in the US that they could face harassment, and labelled Washington's criticism of trade whitepapers as 'singing the same old tune.'

Meanwhile, the US accused Beijing of 'backpedalling' on trade agreements and stated that China was playing a 'blame game'.

On Wednesday, Statistics Canada are due to release the first quarter labour productivity which could weigh on the 'Loonie' if productivity slides.

Pound Australian Dollar (GBP/AUD) Exchange Rate Flat as RBA Cut Interest Rates

The Pound Australian Dollar (GBP/AUD) remained muted on Tuesday as the Reserve Bank of Australia (RBA) slashed interest rates to a record low of 1.25%.

This was the first reduction in the Australian cash rate since August 2016, which likely dampened sentiment in the 'Aussie'.

RBA Governor Philip Lowe also suggested that today's rate cut may not be the last, and in a statement said the RBA will 'continue to monitor developments in the labour market closely and adjust monetary policy to support sustainable growth in the economy and the achievement of the inflation target over time.'

Looking ahead, the 'Aussie' could rise if Australian GDP data reveals the economy expanded more than forecast during the first three months of 2019.

Pound New Zealand Dollar (GBP/NZD) Exchange Rate Muted as US-China Trade Tensions Continue

The Pound New Zealand Dollar (GBP/NZD) exchange rate remained flat as trade tensions between the US and China continued.

The Chinese Ministry of Commerce issued a statement that suggests the only way issues will be able to be resolved is through fresh talks.

However Beijing also followed this with a reminder that China blames the US for the recent deterioration in relations which likely heightened tensions.

It is likely that the 'Kiwi' will remain under pressure from further developments in the US-China trade tensions.






As of Tuesday, 4th June 2019, the Pound Sterling currency rates mentioned within this news item were as follows:

GBP EUR exchange rate was 1.1287, GBP USD exchange rate was 1.2699, GBP AUD exchange rate was 1.8168, GBP NZD exchange rate was 1.9227, GBP CAD exchange rate was 1.7007, GBP CNY exchange rate was 8.7729, and GBP MXN exchange rate was 24.8516.