Published: 4 Jun at 10 AM Tags: Euro, Dollar, Pound Sterling, America, UK, Eurozone, Australian Dollar, New Zealand Dollar, Canadian Dollar, Australia, New Zealand, USA, Canada, Greece,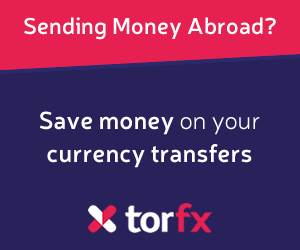 Pound Sterling (GBP)
As traders await the Bank of England (BoE) interest rate decision, the Pound is generally holding steady versus its peers. But is there a decision to make? Given the recent lacklustre services and manufacturing growth; all evidence points towards a slow second-quarter. Therefore, the BoE are highly unlikely to make any changes at this juncture, with the majority of analysts seeing a liftoff in the first-quarter of 2016.
Euro (EUR)
After having rallied significantly on Wednesday from a combination of positive domestic data and hawkish comments from European Central Bank (ECB) President Mario Draghi, the shared currency dropped off fractionally on Thursday. The general declination can be attributed to the lack of progress made between
Greece
and the Eurogroup, despite several unscheduled emergency meetings. Although Greek Prime Minister Alexis Tsipras continues to show optimism, his rhetoric of 'nearly there' is wearing thin.
US Dollar (USD)
Whilst traders await US labour market data due for publication on Thursday afternoon, the US Dollar has halted losses initiated by disappointing non-manufacturing data. Investors will be looking closely at the labour data numbers in the hope that positive results will causes futures traders to bring forward bets as to the timing of a Federal Reserve rate hike.
Australian Dollar (AUD)
With the US Dollar trading in a weak position, and with growth data eclipsing expectations, the Australian Dollar rallied on Wednesday. The gains were relatively short-lived, however, amid fresh fears regarding geopolitical issues in Europe. Thursday has seen the 'Aussie' (AUD) continue to slump after domestic data printed poorly. Lower crude and gold prices also caused headwinds for the South Pacific asset, although a rise in iron ore prices slowed the 'Aussie' depreciation.
New Zealand
Dollar (NZD)
The New Zealand Dollar is trending in a weak position versus its major rivals as a result of dampened market sentiment. The 'Kiwi' (NZD) depreciation has been fuelled by low dairy prices, but the downtrend was halted to an extent after domestic data met with the median market forecast figure. A complete absence of domestic data for the remainder of the week should see the New Zealand Dollar subject to market sentiment and commodity price fluctuations.
Canadian Dollar (CAD)
With crude oil prices falling, the Canadian Dollar is trending lower versus its closest rivals. The Ivey Purchasing Managers Index, due for publication on Thursday afternoon, has the potential to provoke 'Loonie' (CAD) volatility.
As of Thursday, 4th June 2015, the Pound Sterling currency rates mentioned within this news item were as follows:
GBP EUR exchange rate was 1.3706, GBP USD exchange rate was 1.5354, GBP AUD exchange rate was 2.0002, GBP NZD exchange rate was 2.1571, and GBP CAD exchange rate was 1.9203.