Published: 4 May at 5 PM Tags: Euro, Dollar, Pound Sterling, America, UK, Eurozone, Australian Dollar, New Zealand Dollar, Canadian Dollar, Australia, New Zealand, USA, Canada,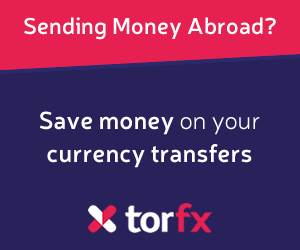 Pound Sterling (GBP)
After the UK services PMI rose instead of falling as forecast, the Pound rallied against the Euro and US Dollar.
The GBP EUR exchange rate has since fallen due to a strong Euro, but the Pound remains in high demand against other peers.
The services sector is the largest in the UK, so this unexpected growth has been especially supportive of the Pound.
On the other side of UK news, relations with the UK and EU have been frosty. After Theresa May claimed EU officials were interfering in the UK general election, European Council President Donald Tusk issued a sharp rebuttal.
Unless leaders on both sides can come to an agreement, the Pound could be further devalued by the diplomatic spat.
No major UK data is out on Friday, but the Pound could still be pushed upwards if Theresa May appears to mend fences with her EU counterparts.
Euro (EUR)
A weak US Dollar and forecast-beating sales figures have enabled an all-around rally for the Euro today.
The single currency has been pushed up by March's year-on-year retail sales figures, which showed growth from 1.7% to 2.3%. While the month-on-month result posted slowing growth, the dip from 0.5% to 0.3% was also better than expected.
The last major Eurozone data of the week will be Friday's retail PMI for April. In March, retail activity contracted, so a rise into the 50-plus growth range could be enough to trigger a Euro rally.
US Dollar (USD)
Ahead of a vote that could see the Affordable Healthcare Act repealed, the US Dollar has fallen against the Euro and Pound.
US data has been slightly positive – the huge trade deficit has reduced marginally from -43.8bn to -43.7bn.
The healthcare vote has been concerning traders, however, as both outcomes could be negative for the US Dollar.
If repeal and replace action is approved, the US could be thrown into turmoil over a major overhaul of its healthcare provisions.
If the vote fails, however, it could be seen as a sign that all of Donald Trump's major policy plans will be held up by Congress and opposition voters.
Australian Dollar (AUD)
The Australian Dollar has slumped across the board today, falling by over -0.4% against the Pound, Euro and US Dollar.
National housing data has been poor recently, with home sales falling by -1.1%. Additionally, Reserve Bank of
Australia
(RBA) Governor Philip Lowe has identified high house prices as a national issue. In other negative news, the Australian trade surplus has reduced by more than expected.
The Australian Dollar may fall further on Friday if the April construction index falls into contraction. This outcome will imply less house construction and higher prices.
New Zealand
Dollar (NZD)
NZ news has been thin on the ground today, though the New Zealand Dollar has dropped heavily against the Euro, Pound and US Dollar regardless.
Milk prices have risen, but alarming forecasts about how much a major earthquake could cost the economy have put traders off the NZD.
The Reserve Bank of New Zealand (RBNZ) will make its interest rate decision next Wednesday. If the RBNZ cuts interest rates as some are predicting, the New Zealand Dollar could slump in demand.
Canadian Dollar (CAD)
The price of crude oil has been consistently poor today, with costs remaining under the $46.50 per barrel mark.
This has caused the Canadian Dollar to slide against the Pound and Euro, though a minor gain has come against the weaker US Dollar.
Canadian data has shown the March trade balance deficit fall by more than expected, though at -0.14bn it is still not at a surplus.
Friday's closing Canadian data will cover employment in April. The unemployment rate is forecast to stay at 6.7%, while a rise of 10k employed persons is predicted.
If unemployment drops unexpectedly, the Canadian Dollar coul
As of Thursday, 4th May 2017, the Pound Sterling currency rates mentioned within this news item were as follows:
GBP EUR exchange rate was 1.1767, GBP USD exchange rate was 1.2921, GBP AUD exchange rate was 1.7435, GBP NZD exchange rate was 1.8806, and GBP CAD exchange rate was 1.7767.