Published: 3 Sep at 9 AM Tags: Euro, Dollar, Pound Sterling, America, UK, Eurozone, Australian Dollar, New Zealand Dollar, Canadian Dollar, Australia, New Zealand, USA, Canada, China, Germany,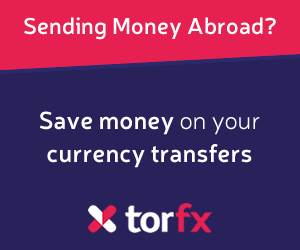 Things have not improved for the Pound today as the UK Construction PMI followed the lead of yesterday's Manufacturing figure, falling short of forecast at 57.3 to demonstrate weaker-than-anticipated growth in the sector. Undermining the more optimistic tilt of recent commentary from Bank of England (BoE) Governor Mark Carney, this hampered Sterling's outlook against the majors and triggered doubts in trader confidence over the robustness of the domestic economy and its insulation from the turmoil of the current global slowdown.
Euro
Yesterday's Manufacturing PMIs were a disappointment for the commodity bloc as production contracted in many of the Eurozone's member nations. Although
Germany
bucked the trend with better-than-expected growth, it was not enough to prevent the composite figure from dipping. These less-than-encouraging numbers were swiftly eclipsed, however, when Eurozone Unemployment was revealed to have unexpectedly fallen to its lowest level in three years at 10.9%. This mixed data has failed to reassure investors ahead of tomorrow's European Central Bank (ECB) Rate Decision, as bets are hedged on the potential for fresh monetary easing measures.
US Dollar
Dovish sentiments from key members of the Federal Open Market Committee (FOMC) last week were reinforced on Tuesday as the US Manufacturing PMI posted a substantial decrease on the previous month. With forecasts having anticipated only a minor decline on the index, the result did little to reassure pundits, particularly after the morning saw further economic instability in
China
. Continuing turbulence for global shares seem unlikely to improve the chances of an imminent Fed hike, although stronger figures on today's upcoming Employment Change and Factory Orders figures could lend themselves to a more compelling argument in favour of tightening.
Australian Dollar
The Reserve Bank of
Australia
(RBA) opted to maintain interest rates at their present record low level of 2% yesterday, a reassurance to investors who might have feared loosening measures in the wake of Black Monday and the repercussions of recent Chinese data, which saw the 'Aussie' manage to strengthen somewhat against rivals. Any optimism generated by the move, however, was swiftly dampened this morning as the antipodean nation's year-on-year second quarter GDP missed forecasts to grow by just 2%. With commodity prices falling back once more after China's low Manufacturing PMI, the outlook of the 'Aussie' does not appear particularly bright today.
New Zealand
Dollar
In spite of concerns from commentators, last night saw the second consecutive rise in prices at the Global Dairy Trade auction to continue climbing away from August's twelve-year low. This was, in part, due to a reduction in the volume of product on sale after Fonterra recently cut back on its offerings. As the wider excess of supply remains unsolved and the threat of industry-wide contractions looms, the 'Kiwi' does not seem likely to hold onto any of its recent gains for long.
Canadian Dollar
Canada
is now officially in a state of recession after yesterday's GPD figures demonstrated continued contraction of the domestic economy, a state of affairs not improved by further declines in the value of the country's prime export. After oil prices went on a bullish three-day run, making the largest such gain in two-and-a-half-decades, both Brent and US crude are back to bearish form today. Developments in China continue to weigh heavily on commodities, as fears originating from the present glut now have the potential to stretch out for longer than anticipated.
As of Thursday, 3rd September 2015, the Pound Sterling currency rates mentioned within this news item were as follows:
GBP EUR exchange rate was 1.3718, GBP USD exchange rate was 1.5255, GBP AUD exchange rate was 2.1731, GBP NZD exchange rate was 2.3877, GBP CAD exchange rate was 2.0116, and GBP CNY exchange rate was 9.6958.