Published: 3 Jul at 3 PM Tags: Euro, Dollar, Pound Sterling, America, UK, Eurozone, Australian Dollar, New Zealand Dollar, Canadian Dollar, Australia, New Zealand, USA, Canada,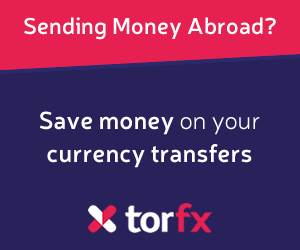 Pound Sterling (GBP)
After solid performance last week, Pound demand cooled on Monday as investors reacted to the first of Britain's June PMIs from Markit.
Markit's latest UK manufacturing PMI was projected to slip from 56.7 to 56.5, but instead dropped to 54.3 while the previous figure was revised to 56.3.
As a result of the underwhelming factory data, investors became more anxious that Britain's other economic sectors may have fallen short of expectations in June too.
The biggest Pound news this week will be Wednesday's services PMI, which is expected to slip slightly. If it falls even more than expected, the Pound will weaken as traders lower their expectations for the Bank of England (BoE) to tighten UK monetary policy in the coming year.
US Dollar (USD)
The Pound to US Dollar exchange rate dropped when markets opened this morning. Last week saw the US Dollar index rounding off its worst quarterly performance since 2010, so investors have been buying it back from its lows. Analysts have also suggested that markets may be underestimating the chances of a third 2017 interest rate hike from the Federal Reserve.
The coming week's US data is likely to affect Fed rate hike bets further, particularly ISM's June PMIs and June's Non-Farm Payroll results.
Euro (EUR)
The Pound to Euro exchange rate has continued to see relatively flat and narrow trade since the end of last week.
Markets have been speculating that both the European Central Bank (ECB) and Bank of England (BoE) could be edging towards tightening monetary policy, leaving both EUR and GBP trade sturdy.
However, so far this week's PMIs have been more optimistic in the Eurozone than in Britain. While the UK manufacturing PMI failed to meet expectations, the Eurozone's final June manufacturing PMI unexpectedly improved to 57.4 despite being projected to come in at 57.3.
Australian Dollar (AUD)
The Pound to Australian Dollar exchange rate saw over a cent of gains last week, but the pair has trended relatively flatly since markets opened this morning.
Australia
's latest ecostats have been mixed. AiG's manufacturing PMI from June improved slightly from 54.8 to 55, but May's building permits print slumped from 4.8% to -5.6%.
As a result, investors have opted to wait for Tuesday's highly anticipated July Reserve Bank of Australia (RBA) policy decision before making any big movements on the 'Aussie' this week.
New Zealand
Dollar (NZD)
The Pound to New Zealand Dollar exchange rate has seen similar movements to GBP/AUD over the last week or so, putting in solid gains on Bank of England (BoE) tightening bets before trending within a narrow region on Monday.
The biggest news for 'Kiwi' traders this week will be Tuesday's Global Dairy Trade (GDT) auction. If prices of dairy, New Zealand's most lucrative commodity, improve, NZD will see higher demand.
Canadian Dollar (CAD)
The Pound to Canadian Dollar exchange rate tumbled on Monday morning. Sterling weakened due to the day's underwhelming manufacturing PMIs, while the Canadian Dollar benefitted from central bank speculation and solid commodity news.
Prices of oil,
Canada
's most lucrative commodity, have seen their longest price rally since 2012 in recent days. While analysts warn it may not last, investors have bought into the oil-correlated 'Loonie' as a result.
Investors are also speculating that the Bank of Canada (BOC) could move towards higher interest rates sooner than previously expected following hawkish rhetoric from bank officials in recent weeks.
As of Monday, 3rd July 2017, the Pound Sterling currency rates mentioned within this news item were as follows:
GBP EUR exchange rate was 1.1386, GBP USD exchange rate was 1.2944, GBP AUD exchange rate was 1.6898, GBP NZD exchange rate was 1.7764, and GBP CAD exchange rate was 1.6832.